Law Firm Inks Renewal at 500 Fifth Avenue
---
---
Wollmuth Maher & Deutsch LLP has signed a 15-year renewal for its 19,942-square-foot space on the 12th floor at 500 Fifth Avenue. The law firm has occupied space in the building, where asking rents range from the low-$60s to low-$80s per square foot, since 1999.
The lease continues a run of renewals and expansions signed this year at the Midtown building. As reported by The Commercial Observer, Elias Sports Bureau, IMC Asset Management, University of Oxford and Argus Media have all renewed or expanded in the building in 2013.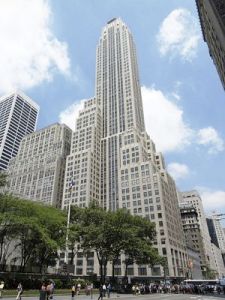 "Above all, the building is centrally located right on 42nd and Fifth," said Harry Blair of Cushman & Wakefield (CWK), who represented the landlord, of the building's appeal. "It's one of the top Grand Central pre-war buildings."
Built in 1931, the 680,000-square-foot, landmarked tower at 500 Fifth Avenue boasts 92-percent occupancy.
In addition to the firm's New York office, Wollmuth Maher & Deutsch operates a New Jersey location in Newark. The firm's practice is divided into five departments: litigation, corporate, bankruptcy, tax, and real estate. Earlier this year, the firm was listed on BTI Consulting's list of "Most Feared Law Firms."
Mr. Blair represented the landlord, 500 Fifth Avenue Inc., alongside Sean Kearns. Stephen Baker, Mitchell Barnett and David Malawer, also of Cushman & Wakefield, represented the tenant.