Check Out 5 Bryant Park Retail Space
---
---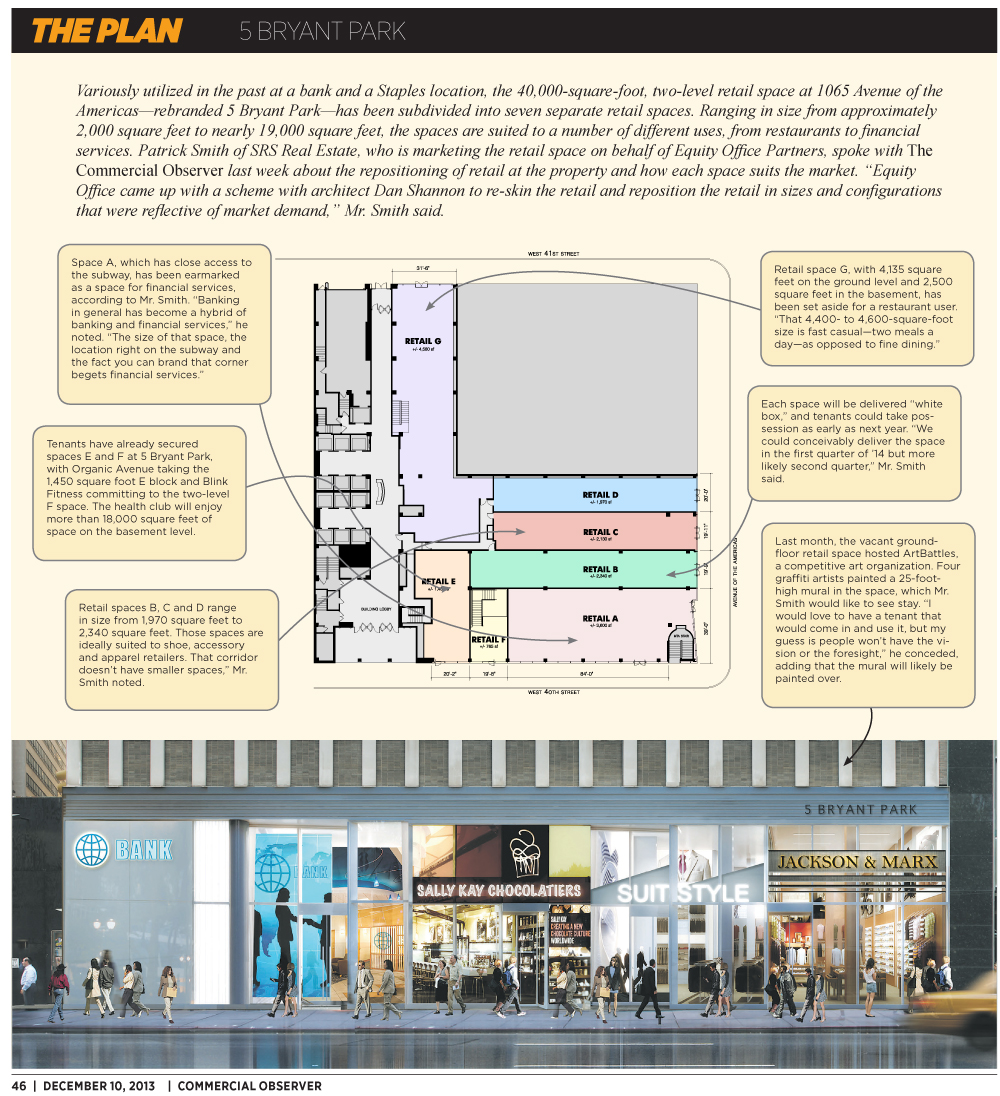 Variously utilized in the past at a bank and a Staples location, the 40,000-square-foot, two-level retail space at 1065 Avenue of the Americas—rebranded 5 Bryant Park—has been subdivided into seven separate retail spaces.
Ranging in size from approximately 2,000 square feet to nearly 19,000 square feet, the spaces are suited to a number of different uses, from restaurants to financial services. Patrick Smith of SRS Real Estate, who is marketing the retail space on behalf of Equity Office, spoke with The Commercial Observer last week about the repositioning of retail at the property and how each space suits the market.
"Equity Office came up with a scheme with architect Dan Shannon to re-skin the retail and reposition the retail in sizes and configurations that were reflective of market demand," Mr. Smith said.
[scribd id=191196799 key=key-2j916t03z0m5f6osp061 mode=scroll]