Building on Success: the Top Investment Sales of 2013
---
---
The partial sale of the GM Building in May to Sungate Trust for $1.4 billion topped a string of large office building sales this year that reflected increased investor hunger for safe, long-term bets amid a stabilized post-recession environment.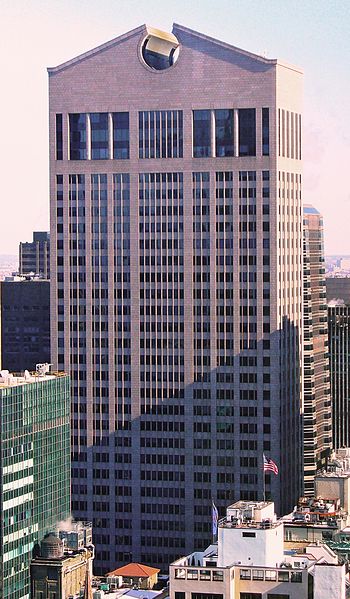 The purchase of the 40 percent stake valued the building at $3.4 billion, ranking it among the most valuable buildings in the entire country and giving it the single highest valuation since Boston Properties and a group of Middle Eastern investors paid Harry Macklowe $2.8 billion for it in 2008. 
"This sale underscores both the GM Building's universal appeal as one of the world's most important commercial assets and New York City's undiminished value, as the premier location for trophy investment properties," said Darcy Stacom of CBRE, who brokered the sale with Bill Shanahan, in a statement after the sale. 
The acquisition also gave Sungate—a joint venture between Zhang Xin, CEO of Soho China Ltd., and the family of Brazilian banker Moise Safra—claim to one of the city's most iconic buildings, with its white marble and sweeping Central Park views. 
The string of trophy sales reflected what some characterized as a push by yield-starved investors for safe, top-quality office properties. Crown Acquisitions and Highgate Holdings almost simultaneously reached a deal to pay $1.3 billion for 650 Madison Avenue, and 30 Rock sold for an impressive figure just north of that, at $1.31 billion. 
The sale of the Sony Building, next in line, was perhaps the most alluring. The $1.1 billion sale reflected a whopping premium from the comparatively measly $236 million Sony scooped the property for from a cash-strapped AT&T in 2002, and it brought rough-and-tumble Brooklyn real estate veteran David Bistricer into the spotlight and suddenly into the ranks of the industry's leading stalwarts. 
"When you buy buildings of this nature, it comes with a certain spotlight—that's to be understood," Mr. Bistricer told The Commercial Observer just weeks after the sale became publicized.  
Mr. Bistricer and investment partner Joe Chetrit sat at a roundtable of bidders that included the likes of Joe Sitt and Harry Macklowe when the Bistricer team slapped down a jaw-dropping $600 million letter of credit to seal the deal at the $1.1 billion mark. 
"I'm sure it had to do with price and the confidence from the seller that we would be able to close," he said. "We weren't the only ones at that level. There were very credible real estate developers at that same level. But we had a little bit of a different angle to it and different plans, so it's not just the price but other factors involved."
Formerly the AT&T Building, AT&T sold the 647-foot, salmon-granite tower to Sony in 2002 for a reported $236 million. Completed in 1984, the building was designed by architect Philip Johnson and partner John Burgee, controversial for its ornamental top but lauded for its spectacular seven-story, arched entranceway. Sony leased back its offices through at least 2016.
30 Rock
,
at&t
,
Boston Properties
,
Crown Acquisitions
,
Darcy Stacom
,
David Bistricer
,
General Motors Building
,
GM Building
,
Harry Macklowe
,
Joe Chetrit
,
John Burgee
,
Moise Safra
,
Sony Building
,
Sungate Trust
,
Zhang Xin