Witkoff Group Closes on $660M Hotel Buy
---
---
A consortium led by The Witkoff Group has acquired the Helmsley Park Lane Hotel from the Leona M. and Harry B. Helmsley Charitable Trust for $660 million.
The acquisition, completed in partnership with New Valley LLC, Highgate Holdings and Macklowe Properties, was backed by Jynwel Capital.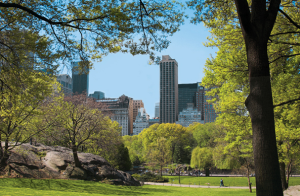 The buyers plan to upgrade the 47-story, 605-key hotel and rebrand it as the Park Lane New York, to be managed by Highgate, according to a press release announcing the acquisition.
"The Park Lane sits at the very center of retail and culture in Manhattan, with sweeping views of Central Park," said Steven Witkoff, chairman and chief executive of The Witkoff Group, in a prepared statement. "We look forward to working with our partners to continue to operate the property as one of the preeminent hotels in New York City."
Wells Fargo and Criterion Real Estate Capital provided financing for the hotel buy. Financing details were not immediately available.
Mr. Witkoff was rumored to have been a bidder for the hotel as early as May of this year. Earlier reports suggested the buyer might convert the hotel to high-end residences.