Twitter Said to Eye Astor Place Move; Minskoff Suggests Otherwise
---
---
Social media giant Twitter is in talks to take up to 100,000 square feet at 51 Astor Place, Edward Minskoff's "spec" tower, according to a report.
Twitter, the micro-blogging site, is in discussions over a long-term deal with rents in the $90s per square foot, according to a report by Crain's New York. The company, which celebrated a successful initial public offering earlier this month, opened its first New York office at 340 Madison Avenue in 2011.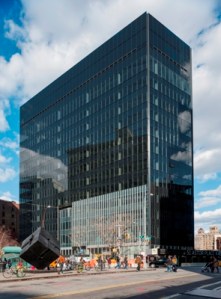 When reached for comment by The Commercial Observer, however, Mr. Minskoff distanced himself from the reported deal. "To the best of my knowledge, there is no deal with Twitter," he said. "Rumors are out there every minute of the day."
The developer refused to completely rule of the possibility of Twitter signing on at 51 Astor, however, indicating that many tenants have toured space at the building and had discussed potential deals.
The marquee lease would be the building's second—the much maligned office building failed to secure a single tenant until October of this year when online auctioneer 1stdibs signed a 15-year deal.
Mr. Minskoff, who similarly developed the World Financial Center without a tenant in contract, has tapped a Jones Lang LaSalle team led by Paul Glickman to lease space at 51 Astor Place. Mr. Glickman did not immediately return requests seeking comment.
Shares in Twitter, which debuted on the New York Stock Exchange on November 7, traded up nearly 75 percent from its initial public offering price of $26 in its first day of trading. The social media company's shares were trading at $41.31 late Tuesday.
Twitter did not return requests for comment.