The Agony and the Ecstasy of Opening a NYC Nightclub
---
---
The nightclub Sankeys NYC opened on Halloween night last week, a well-timed debut that took advantage of adult New Yorkers' embrace of the children's holiday as an excuse to drink lots of booze in little clothing. 
But the timing did not go as planned. In fact, Sankeys, a dance club franchise that began 19 years ago in Manchester, England, had at one point been expected to open closer to New Year's Eve—of 2010. The Sankeys team announced plans for a New York offshoot in the summer of that year (a third operates seasonally in Ibiza, Spain). It would be located on West 50th Street near 12th Avenue. The delayed Halloween launch took over the club's 14,800-square-foot home at 29 West 36th Street between Fifth Avenue and Avenue of the Americas.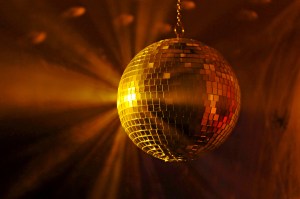 Delusional completion and opening date estimates are par for the course in real estate. And Sankeys NYC's goal of an early 2011 opening was tentative at best. But the club's protracted search for a Manhattan base is emblematic of the twisted, torturous road a nightlife venue often takes to a permanent home. 
There are several reasons why club openings are relatively rare events. Nightlife is a famously fickle business, with young patrons moving on from one venue to another as soon as buzz shifts. New York has been vocally hostile to the industry for the 20 years since Mayor Rudy Giuliani launched his quality-of-life campaign. Drugs, underage drinking and occasional violence survived that purge, even if Limelight, Tunnel and Twilo didn't. But brokers are more concerned with the bricks, mortar and bureaucratic logistics of opening a club than the fleetingness and sometimes-seamy aspects of the undertaking.
"There's huge reluctance," Alex Baumol, who represented Sankeys NYC early in its hunt for a New York outpost, said of a typical broker's stance on getting involved with nightlife transactions.
"It's more tormenting than typical retail real estate," said Alex Picken, whose nightlife brokerage Picken Real Estate has represented Pacha, Terminal 5 and Copacabana, among others. 
Mr. Baumol helped Sankeys seal what appeared to be a done deal on the Far West Side. The fate of that address attests to his thoughts on the foggy, disorienting challenges of nightlife real estate. "It's high risk and not the highest reward," he said. "It can be quite lucrative. But at the same time, the deal flow isn't tremendous, and basically you're looking for those couple of big deals that come along every couple of years." 
"The real challenge involves both types of club deals," Mr. Baumol said. "The first is getting a raw, new space that isn't licensed and requires build-out. That takes lots of money and time. And there's a risk that the deal will never consummate. You go forward pending community board approval. The landlord says you don't have anything until you get that, but the tenant wants to lock up the space. Both sides are right, but it's a headache right off the bat. And no one is going to pay you commission until the CB approves."
On the other hand, inheriting an existing club's lease often entails hefty fixture fees, or "key money." Key money deals include the transfer of existing equipment, liquor and, in some cases, cabaret licenses. And with the exception of extremely high sales prices, commissions in these cases often suffer, since these transfers involve below-market rents. 
Other hurdles involve legacies of Mayor Giuliani's war against New York nightlife. The cabaret license requirement is the most onerous and reviled example. The Giuliani administration dusted off the 1926 cabaret law—it came about as an attempt to stem dance floor miscegenation—in the '90s to prohibit three or more people from dancing in unlicensed establishments. Community boards have also brought a touch of Footloose Puritanism to New York, grilling hopeful bar and club owners over their plans during highly charged approval hearings. Mr. Baumol recalls one member of the Lower East Side's notoriously combative Community Board 3 insisting that neighborhood cocktail bar The Beagle offer a strictly vegetarian food menu in exchange for a liquor license transfer. 
Andrew W.K., the party philosopher and rocker who also co-owns the five-year old downtown club Santos Party House, said it took four years to get that spot up and running. 
"It never felt like personal animosity," he said. "It felt like you were going through a labyrinth. You had to prove yourself to the city, the [State Liquor Authority], community boards and, really, yourself that you could even do this. After that we had a lot more respect for how difficult it was. And actually running the club was comparatively easy."
The rumor during Sankeys NYC's opening purgatory was that squabbles with the community board were to blame for the holdup. In November of 2011, the electronic music site Nokturnalist reported that Hell's Kitchen's CB4 was wary of noise levels inside and outside of the club, prompting Sankeys NYC to add a sort of buffer buffet to the venue that would corral and feed clubgoers before they staggered out into the early morning West Midtown streets. 
Co-owner Antonio Piacquadio boiled the matter down to economics, saying potential partners were more familiar with Ibiza's Space nightclub, which will open a branch on West 50th Street in one or two months, than the Manchester brand. He added that the cavernous Hell's Kitchen building was less conducive to the grimy Sankeys ethos than Space's. There were also reports of financial distress within the Sankeys business as it faced new competition in Manchester and planned its arrival in the heated Ibiza scene. The Manchester original shuttered earlier this year. Mr. Baumol declined to comment on the club's move to West 36th Street.
Although the odds are stacked against dance clubs hoping to break into the city, recent musical trends may mute the stigma surrounding them. Electronic music has exploded in popularity over the past couple of years, with deejay festivals like Electric Daisy Carnival catching the eyes of Wall Street investors. Gritty, hedonistic, all-hours clubs are major tourism drivers in European capitals, especially Berlin. In America, Las Vegas has forged a glitzier, big-money mega club model. A recent New Yorker article noted that nightclubs are beginning to rival casinos as money makers on the Strip. 
29 West 36th Street
,
Andrew WK
,
Antonio Piacquadio
,
Food & Drink
,
Ibiza
,
nyc nightlife
,
Otuput
,
Sankeys
,
Sankeys NYC
,
Santos Party House
,
Space
,
TBA
,
Twilo
,
Verboten