Maintenance Workers At 286 and 295 Madison To Strike, March This Afternoon
---
---
More than 1,000 service workers will rally outside of 295 Madison Avenue this afternoon before marching to 286 Madison Avenue as part of a strike protesting salary and health benefit cuts.
Members of Local 32BJ of the Service Employees International Union claim that since Novell Services Group took over cleaning at 295 Madison Avenue salaries have been slashed by nearly half and that health insurance and other benefits have been eliminated. The Eretz Group acquired 295 Madison from Westbrook Partners and Moinian Group in June for about $200 million.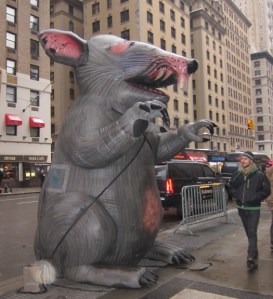 32BJ SEIU has also been negotiating a new contract with APF Properties at nearby 286 Madison Avenue since the previous contract expired in 2011.
"More than a thousand building service workers will come out support their union brothers and sisters at 286 and 295 Madison Avenue, who will strike Wednesday afternoon to protest their employers' unfair labor practice charges," a 32BJ representative said in a statement. The rally begins at 3 p.m.