<i>The Commercial Observer</i>'s 30 Under 30
---
---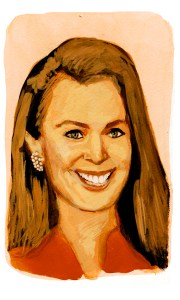 Each year, hundreds of enthusiastic young real estate agents find themselves rolling off the bus and landing in the city's biggest brokerages, having left behind hometowns and college campuses in search of fame and fortune, wealth and wisdom—or, perhaps, just enough money to pay the monthly rent.
But commercial real estate has never been for the faint of heart, and thus for every college graduate who makes the cut as a junior broker at Jones Lang LaSalle and Avison Young, an equal number of determined peers find themselves marveling at just how disciplined the competition can be.
And still there are the rest of you, who thrive off such tests of strength, and so it's for you who we present The Commercial Observer's second-annual list of New York's most promising young commercial real estate brokers under 30. From a lawyer-turned-broker at Eastern Consolidated to an analyst of potential investment properties in Poland at Silverstein Properties, this year's talent pool proves that hard work and powerful connections pay off in equal measures.
Earlier this month, we asked executives and industry peers to nominate individuals they most admired under the age of 30—the ones they believe rank highest among New York's next wave of tenant and landlord representatives, investment sales agents and analysts. And after reviewing client rosters and career statistics, we were able to whittle a long list of more than 100 nominees into what you see before you over the next six pages. So with that in mind, enjoy the list, but keep in mind that by next week another wave of young talent will be rolling off the bus, their sights set on this year's top producers.—Jotham Sederstrom, Editor-In-Chief
Jones Lang LaSalle snapped up Ben Bass in 2011 when the New City, N.Y., native was fresh out of the University of Michigan, where he majored in political science.

In the two years since, he has worked closely with tenants and landlords SL Green and Silverstein Properties on projects covering major properties like 120 West 45th Street, 485 Lexington Avenue and 1177 Avenue of the Americas.

Mr. Bass mentioned 1450 Broadway, with its 382,000 rentable square feet, as a signature assignment. "Basically what happened is we took over the project when the property had an outdated lobby, and we helped with the owner Bobby Zarr to reposition it through $25 million in capital improvements. Now, there's a brand new lobby, elevators and mechanicals. It's pretty impressive for its market with rents in the high $60s [per square] foot, which you'd never really seen there before."

Renovations helped lead to a spate of leasing activity at the building earlier this year, with Integreon Managed Solutions inking a 7,532-square-foot deal, First National Bank of New York signing a 3,771-square-foot lease and EVA Airways taking 3,771 square feet.

The young up-and-comer has a rosy view of New York real estate's long-term prospects. "I'm very optimistic as long as there's product development," he said of the coming year and incoming mayor. "I hope [Mayor-elect Bill de Blasio] helps grow the work force and is corporate-friendly."

On the subject of City Hall and real estate, Mr. Bass didn't think that last week's jettisoning of the Midtown East rezoning proposal was the end of that debate. "Honestly, I still think something's going to happen," he said. "There's such a need for new development. The office stock is so outdated. It's a slight setback, and with projects like Hudson Yards and the World Trade Center, there's still a lot going on." —BG
Long Island native Daniel Birney spent his undergrad years upstate at Hobart and William Smith and, he said, was "always anxious to come back down toward the city." During summer breaks, he worked in his father's law firm, which counted a number of developers and retail center owners among its clients.

Those experiences stoked an interest in real estate and led the history major to the question of whether to hit the books in law school or work with a landlord. He went the real estate route and joined Marcus & Millichap in August of 2008. A month later, the economy went off the rails. "Lehman [Brothers] collapsed, and it was an uncertain and panicked time," Mr. Birney said. "I spent the next 18 months making a lot of cold calls and learning the lay of the city and fundamentals of real estate."

The recessionary disruption led Mr. Birney to pursue "a more stable and analytical position. Basically, I wanted to sit at a desk all day and collect a check." After a happy several months at Fitch, where he learned the credit side of the business and about real estate investment trusts, he got an itch to return to working with transactions, ideally with a landlord. Mr. Birney landed a job at Boston Properties, which he sees as "the best of both worlds: an in-house brokerage team in addition to firms like Jones Lang LaSalle doing the canvassing."

"That lets me get my hands in other things like property and portfolio management, construction and development," he said. While Boston Properties has helped Mr. Birney broaden his areas of expertise, he was quick to single out deals at 540 Madison Avenue as bellwether transactions. With more than 15 transactions this year, he has helped lease more than 65,000 square feet in the boutique building to relatively small financial firms.

"There's a ton of velocity, and each time we're doing something different," he said. A more stabilizing force consists of the people who Mr. Birney calls his greatest mentors: Mom and Dad. —BG
As a vice president of SL Green's Investments Group, Jonathon Blackwell was instrumental in the acquisition late last year of a full-block assemblage at 635-641 Avenue of the Americas in Midtown South—a deal that highlights the complexities of his multifaceted role at the firm.

Ultimately, SL Green purchased the buildings from Atlas Capital Group, which owned 641 Avenue of the Americas and had been under contract to purchase adjacent 635 from Apex Technical School, for $173 million. "This was more complicated than a typical deal," Mr. Blackwell said. "We came in and signed a contract with Atlas that gave us the right to buy 641 and all the rights under contract for the Apex building."

But the deal was contingent upon Apex finding and constructing a new campus, not to mention SL Green would need to go through landmarks for a retail repositioning at 641 and was obligated to honor a lease Atlas had cut with Staples at 641.

"We were able to get the retail repositioning approved, satisfy the lease obligations with Staples and accommodate Apex's need to get a new campus—essentially all in the same deal," he said.

Mr. Blackwell is responsible for sourcing, underwriting, due diligence, negotiation, execution and asset management of real estate and structured finance transactions, with a focus on office and retail assets. He has been actively involved in the execution of more than $4.5 billion of debt and equity transactions since joining the company in 2008.

He assisted with the acquisition of 10 East 53rd Street for $252 million securing a new $170 million mortgage loan from New York Community Bank as part of the sale of a 49.5 percent equity interest at 521 Fifth Avenue and the acquisition of 600 Lexington Avenue, after which he secured a new $125 million floating rate mortgage financing from Bank of China.

He received a B.S. in economics with concentrations in real estate and finance from the Wharton School at the University of Pennsylvania. —Al Barbarino
Kelly Broderick "knew what [she] was getting into" when she moved to New York and entered the real estate industry full-time after a freshman year internship at Trammell Crow in Philadelphia. She has spent all of her young career at Cushman & Wakefield, which she joined in 2007 at the giddy peak of the economy.

"Hedge funds and private equity funds were in bidding wars for Class A space," she said. "I distinguished off-market opportunities, which turned out to be the right approach." Now, Ms. Broderick applies the same philosophy to many creative and technology firms, with her major deals including IDG TechNetwork's 11,113-square-foot lease at 292 Madison Avenue, Prophet Brand Strategy's 15,347-square-foot deal at 160 Fifth Avenue and the ad firm Seiden's 7,500-square-foot lease at 112 Madison Avenue.

She's particularly proud of her work representing the energy firm Sithe Global during its 22,835-square-foot sublease from JP Morgan at 277 Park Avenue. "The client," she said, "is very happy."

Ms. Broderick is pleased with the local network of her alma mater, Lehigh University. "It's incredible," she said. "Countless decision makers in this city went to Lehigh." She has even taken younger alums under her wing while still in her 20s. "I've mentored many recent grads who've joined Cushman or the industry, and I believe they're rising stars."

As for her own influences, Ms. Broderick mentions David Glassman, Joe Cabrera and Ed Weiss as being instrumental to her success.

While the markets have seen their ups and downs since Ms. Broderick joined C&W, she believes that the key to success is immutable. "Hard work and always doing the right thing are the secrets. And I've taken that approach from the day I started until now." —BG


"I learned very early on that in order to be successful in this business, you have to have a life where personal and professional seamlessly mesh together," Jonathan Butwin said.

For the RKF senior analyst, one personal aspect of his life that frequently collides with his profession is rooting for the New York Mets, where he interned twice during summer breaks from George Washington University. "RKF is a very Mets-oriented office," he said when asked if he received any ribbing from Yankees fans. "We're out [at Citi Field] a lot, and a lot of our clients are Mets fans."

Mr. Butwin caught the real estate itch while at GWU, the second-largest landowner in D.C. after the United States government. "Walking around the city every day, surrounded by incredible construction, was very cool. I got an internship doing office leasing and quickly decided it wasn't exactly what I wanted to do. But I loved real estate."

In just a few years, his affinity for the business has led him to helping broker the two largest retail sales in Florida history, both of them on South Beach's sizzling Lincoln Road. In New York, he was a broker on the $48.5 million sale of 138 Spring Street and $17 million sale of 154 Spring Street. "Soho is just an incredible market from a New York standpoint and in terms of international exposure," he said. "Now, interest is stretching beyond core Soho, but there are still only a finite number of buildings in a small area."

Other career standouts include sales of retail condos at 250 Bowery, 11 West 51st Street and 123 Third Avenue. But Mr. Butwin is not one to rattle off a list of his accomplishments, even with clients. "Work is not a chore," he said. "Some of my clients are my closest friends. And you're more likely to find us at a Mets game or a Phish concert than at a broker party." —BG
Josh Carson's introduction to the real estate industry came by way of his work at McKinsey & Co., the celebrated consulting firm.

"At the time, we were doing a lot of work for homebuilders, mortgage banks and the private equity firms trying to buy them," he described. "That was my first real exposure to the real estate industry, and I thought it was fascinating."

Soon, Mr. Carson realized he'd rather work directly for the industry than on the service side and jumped at an opportunity at New Boston Fund before trading that position for one at local New York developer L&L Holding Company.

At L&L, Mr. Carson's work is focused on the transactional side of the business, buying new buildings, buying buildings to renovate and financing those acquisitions. "Then, when the business plan is executed, working on the recapitalization and hopefully making some money," he said.

One deal that stands out closed last December: the acquisition of 114 Fifth Avenue in the Flatiron district.

"The transaction was complicated," Mr. Carson said. "We had to modify the ground lease and rewrite as existing loan."

The historic, landmarked building will vacate by the end of this year, and already L&L Holdings is at work renovating the property. Mr. Carson has taken responsibility for the development's project management, overseeing construction, leasing and management.

"I'm in a position to see the full lifecycle of the deal," he said.

As for the future, the decision for Mr. Carson to make the jump to a developer from New Boston was a conscious one, and he plans to stick around.

"In the long run, I'd like to grow with the company as we take on more projects and go from there," he said. —Gus Delaporte


David Cohen's ascent in New York real estate parallels the rise of Avison Young, which he joined in January.

After graduating from Syracuse University with a degree in finance, the Long Island native worked at Cushman & Wakefield and Newmark Grubb Knight Frank, leaving the latter firm with several colleagues for Canada-based Avison Young as it quickly built its New York presence.

"It's been really unbelievable," Mr. Cohen said. "Working with Arthur Mirante, I learn from one of the best in the industry." He also singled out John RyanTK and Greg Kraut as brokers who make up Avison's "melting pot of great minds. People here come from different backgrounds, and I've learned from their varied experiences."

Mr. Cohen's own experience has largely been forged with tech sector clients. He cited his work on Samsung's TK16,000-square-foot lease at 30 West 26th Street as a standout transaction. But young technology firms in general appeal to the rising star and mirror his evolution.

"To get in on the ground level of the start-up phase and to relate to these other tech companies is very exciting," he said. "There are lots of parallels" with his and Avison's development.

Looking toward the future, Mr. Cohen is confident of the tech-Midtown South love affair continuing to flourish. "I definitely see [Midtown South] always being the main point of where they want to go," he said. "Maybe they'll travel a little bit north, to Hudson Yards, for instance, when it's up and running. But people want to be in Union Square, Soho, the live-work-play neighborhoods."

Outside of that submarket, Mr. Cohen holds the Grand Central area's 99 Park Avenue and Times Square's 1501 Broadway—Avison Young's first exclusive Manhattan leasing assignment—as exceptional opportunities.

But what really sets his current job apart is its dynamism. "I was one of about 10 people in this office when I started," he said. "Now, were up to 60 or 70 people. Things change here every week." —BG
Jimmy Kuhn, president of Newmark Grubb Knight Frank, calls him his "brainiac," and with NGKF's business becoming more institutionally oriented, David Colen's experience is increasingly more valuable to the company.

Coming from a fund of funds, namely LGT Clerestory Capital Partners, Mr. Colen had developed a very broad knowledge of the real estate investment management business. Working to meet the needs of special services and other institutions, Mr. Colen ensures clients across the country receive coverage from the regional investor community but also NGKF's top 200 institutional investors.

"David is my point person on non-New York and New York deals that involve covering the institutional climate," Mr. Kuhn noted.

To hear Mr. Colen describe it, his background allows him to "think with his principal hat on."

One deal that stands out to Mr. Kuhn is the sale of the 800,000-square-foot Travelers Towers in suburban Detroit. Representing the seller, Lehman Brothers, Mr. Colen had to scour the market for a buyer and eventually closed the sale to Time Equities.

That deal is acting as a model for Mr. Colen's work going forward.

"That's really something we're trying to replicate, and we are successfully replicating around the country," he said.

Elsewhere, Mr. Colen assisted in brokering the sale of the Hollywood Palladium in Los Angeles to Crescent Heights on behalf of Lone Star Funds.

Among his other responsibilities, Mr. Colen represents the State Department in global transactions, including the buying and selling of embassies and housing for expatriates.

"[David] is a self-starter; he's very disciplined," Mr. Kuhn noted. "He's not afraid to say he disagrees with me, which is very important in a young person." —GD
In Eric Duchon's opinion, the future of environmentally conscious buildings lies not in cred-boosting LEED certifications but long-term sustainable operations.

"You'll see that most commercial buildings are looking for that LEED stamp of approval," the director of U.S. operations and sustainability said. "I think it's still used a lot for marketing purposes. You have folks like the Dursts who really look to push the industry and then others checking the box."

The Emory alumnus, who interned twice at Cushman & Wakefield before accepting a full-time job at the international brokerage, has been with the firm full-time since graduating. He received its Rising Star of the Year Award in 2011 and has continued to build his presence since then. He credits his boss, Todd Schwartz, with helping him climb the ranks. "He's the reason I've been here for six years," Mr. Duchon said. "I love coming to work and working with him every day. He's a great guy who fosters my ideas. Being under 30, running sustainability—people wonder how I do it. It's because he gives me freedom to implement my ideas and run with them."

Mr. Duchon appreciates an expanded platform for launching his ideas that goes beyond occasionally tedious LEED certification consulting. And he thinks the industry is also moving toward a more well-rounded future. "We're seeing the move to sustainable operations," he said. "When you do LEED for new construction or design, you're using modeling. Your intent is to be sustainable. But until you move into operation, you don't understand what impact you're actually having."

Directing operations has also helped Mr. Duchon build his career foundation. "I not only manage from the client's perspective but also understand how to run a business internally," he said. "Whether I'm at C&W for another 10 or 20 years, that's a fundamental lesson." —BG
Alexander Erdos was on a fast track to a fruitful career in law until a fateful meeting with Daun Paris and Peter Hausperg at Eastern Consolidated early last year affirmed his desire to swing into the fast-paced "business side of things," while sharpening his skills as a negotiator.

"They really sold me on the business, and I never looked back," said the lawyer-turned-associate director at Eastern Consolidated.

"The reason I got into law was the opportunity to advocate for people and negotiate," he said, noting that deal-making gives him that, but it's also "fast and dynamic." Mr. Erdos has proven to be a fast learner, helping to source the sale of a mixed-use property at 351 Canal Street for $24.75 million just months after breaking into the business.

"That was the first deal that really put me on the map, and I've really been able to springboard off of that deal," he said, adding that it helped land him a current mixed-use assignment at 124 West Houston Street.

Mr. Erdos graduated from University of Pennsylvania with a degree in the history and sociology of science, is a member of the New York Bar Association, is fluent in Spanish and played water polo in college—an eclectic background that lends credence to his belief that "in real estate you need to be a jack of all trades."

While he plans to stay put in real estate for a while, his experience in law has been well-served, having received a joint J.D./M.B.A. from Suffolk University Law School and later handling a range of litigation matters for a number of esteemed firms, including Liberty Mutual Group, State Street Bank and Trust Company, and Epstein, Lipsey & Clifford, P.C.

"I always felt I was a good negotiator, and the legal background has allowed me to see the small details but also the big picture," he said. "It's not as simple as a handshake." —AB


Michael Gleicher's father, the founder of a regional luggage company, played a large part in influencing his choice to enter the real estate profession, despite the fact that he was born after the business had been sold.

"I never really got to experience him as a retailer, but I was raised hearing stories about him expanding the brand, and it was something that played a huge key in my career," he remembered.

After graduating from Duke University, where the native New Yorker perfected his Southern charm, Mr. Gleicher knew he wanted to work in real estate. Following a meeting with Jeff Winick, he knew he had found the right fit.

"The Winick brand and Jeff's brand is something that is a prominent force in retail brokerage in New York City," he said. "As the year's go on, the brand has become more global, and the reach will be more powerful throughout the world."

Though Mr. Gleicher insists no one deal is more important than another, his assignments have included leasing more than 84,000 square feet of retail space at 535-545 Fifth Avenue for the Moinian Group and more than 41,000 square feet at 3 Columbus Circle for SL Green. In 2013, Mr. Gleicher's year-to-date lease transactions total more than 90,600 square feet at a value of more than $156,000,000.

Mr. Gleicher credits Mr. Winick with helping to shape him into the successful broker he has become and hopes he can use his experience to develop a younger generation of brokers.

"It's a tough business, and you've got to put your heart and soul into it," he said of advice he would offer to young brokers. "It's not Monday to Friday, nine to five; you've got to give your clients as much attention as they require." —GD
Raised by a family in the construction industry, Jeffrey Grasso was never far away from real estate growing up and early on identified the field as his ideal career path.

After graduating from Syracuse University in 2009, Mr. Grasso quickly realized that jobs on the equity side of the business were few and far between and instead jumped at an opportunity to work in the portfolio management group at ING Clarion, where his responsibilities included underwriting fixed income products.

"I realized there was an opportunity to work in securitization," he said.

He never lost sight of his ultimate goal, however, which was to working directly for a developer and quickly identified Larry Silverstein as someone he would like to work for. When an opportunity to move to Silverstein Properties emerged, he didn't think twice.

Mr. Grasso's responsibilities at Silverstein include evaluating investment opportunities, fundraising and securing capital. His experience has even stretched beyond U.S. borders with a stint in Poland in 2011.

Joining a small office for the Kulczyk Silverstein Properties joint venture, Mr. Grasso sourced, acquired and developed more than 200 million euros in commercial real estate in the region, including the acquisition of the Stratos Office Center.

"I always had a desire to work internationally," Mr. Grasso said. "Poland was an amazing opportunity, especially because the vast majority of real estate there is owned by foreign investors. It is really a melting pot and allowed me to see how different cultures act professionally."

Since returning to the U.S., Mr. Grasso hasn't grown complacent and has his eyes focused toward taking on bigger, more complicated deals across the globe, and he expects the opportunities already afforded to him at Silverstein will continue.

"Overall, this organization is a fantastic place to work," he said of the company. —GD
Sean Harris has developed into the quintessential jack of all trades at Monday Properties, in no small part due to his heavy background in accounting and finance.

"The fundamentals of accounting and finance are valuable tools to have for an investment professional, because it provides a framework for analysis, giving me insight into what accountants are doing within our portfolio and understanding deal structuring from a tax perspective," he said.

With support from upper management, it has allowed him to play a hand in operations that span the firm, having been involved in $1.6 billion of strategic follow-on recapitalizations, financings and dispositions; the economic structuring of nearly 500,000 square feet of lease transactions; and leading investment underwriting, due diligence and research efforts.

"Anthony Westreich and Brian Robin have created a family-oriented but entrepreneurial focus, giving me high exposure to senior leadership and also allowing me to get my hands in a number of different initiatives," he said.

Earlier this year, he co-authored a comprehensive investment strategy analysis that could steer the course of the firm's future, urging the entrance into additional U.S. markets outside of New York and D.C.

"The market has really tightened and the yield compressed to a level that forced us to look at other markets across the U.S." and deeper into the energy, tech and health care sectors, Mr. Harris said. "We developed a strategy generating higher yield and potential growth."

The director in the firm's acquisitions and investment management group graduated magna cum laude from East Carolina University, where he was a Division I soccer player, with a double major in finance and accounting. And he received his master's in accounting from Ohio State University's Fisher College of Business.

"Athletics has been a big part of my life growing up, and that has helped me in business … being a good team player and seeing through tough times," he said. —AB
You could say Steven Hidary's career in real estate was predetermined long before he could have made the decision for himself. The chief operating officer at Hidrock Realty, Mr. Hidary grew up surrounded by his older brothers and father, the founder of the firm, constantly talk about real estate.

His introduction to the family business started right out of high school, working part time at Hidrock organizing lease files. Soon after, Mr. Hidary spent time in Pennsylvania and Florida working on some of Hidrock's smaller assets.

Now, in his role as COO, Mr. Hidary oversees Hidrock's operating portfolio, including hotels and the leasing of office and retail properties. All told, he oversees more than 1.2 million square feet of property, including 750 hotel rooms and a portfolio that stands 98.7 percent leased.

Mr. Hidary speaks of one deal with particular pride: the conversion of three separate spaces into a single retail space at 53 West 36th Street for the Keg Room. The tenant invested more than $1.5 million into the space and significantly increased the rent Hidrock was receiving at the property.

Growth is on the mind at Hidrock Realty, where Mr. Hidary said he would like to see the firm's portfolio double and triple in size over the next two to three years.

It won't come as a surprise that Mr. Hidary's drive and enthusiasm for real estate is due in large part to his father.

"My father has been the biggest influence on my career—being able to watch him lead and grow the company." —GD
Tess Jacoby's first introduction to real estate came at a boutique residential brokerage after graduating from the University of Indiana's Kelley School of Business. The early experience helped her learn about the industry and, more importantly, the required landlord relationships.

Despite early success, Ms. Jacoby felt her future lay elsewhere, and after speaking with a former classmate was able to secure a position at retail leasing giant RKF.

"After sitting down with RKF, it become clear that commercial and retail brokerage was much more exciting and much less emotional," Ms. Jacoby said. "When you're opening a store, its business, when you're renting or buying an apartment, that's your life."

Since joining RKF, Ms. Jacoby has taken on some significant assignments, not least of which is leasing the redevelopment of the South Street Seaport, which will yield 365,000 square feet of retail, dining and entertainment space.

"That has been a big challenge, because it's more relatable to mall leasing, which I wasn't familiar with until now," she said of the task.

Elsewhere in the city, Ms. Jacoby is part of the team that exclusively represents IT'SUGAR, Pacific Sunwear, Bluemercury, Loeffler Randall and Alexis Bittar. Representing IT'SUGAR, Ms. Jacoby, alongside Jeremy Ezra, has executive four stores in Manhattan in the past 18 months, with another to come in Brooklyn.

Ms. Jacoby's hard work has not gone unnoticed within the firm.

"Tess is one of RKF's rising stars in both tenant and landlord representation," said Karen Bellantoni, executive vice president at RKF. "She's a great partner and already well respected in the industry in the short period that she's worked for RKF." —GD
Aaron Kaufman's introduction to the harsh realities of real estate started at a young age, when he remembers his mother struggling to pay rent on the house he grew up in on the East End of Long Island.

"I realized that if we had 20 percent down, we could buy the house, but instead we were essentially paying for the house for somebody else," he said.

Moving north to Boston University for college, Mr. Kaufman honed his real estate chops early, helping friends find apartments in the city to make ends meet.

As a New Yorker, Mr. Kaufman found Boston too small and set his sights on securing a real estate job in the Big Apple after college. He reached out to a family friend who helped secure him a property management job at Rockefeller Center.

"That really set the foundation for my career," he noted.

He later traded property management for leasing, moving to Vicus Partners, a small boutique firm where he and the company principals split all deals 50/50.

After learning the ropes at Vicus, Mr. Kaufman jumped to Transwestern in April 2012, part of the Houston-based real estate company's aggressive expansion in New York.

Mr. Kaufman's role at Transwestern is focused on business development,and he points to deal he worked on for Patek Phillipe as his most significant deal today. The luxury watchmaker took 35,000 square feet at 630 Fifth Avenue, in the heart of Mr. Kaufman's old stomping ground in Rock Center.

In the long-term, Mr. Kaufman expects to build his client base and reputation in Manhattan while also acquiring property in the Hamptons.

"I see myself walking Fifth Avenue and high-fiving clients and brokers and at the same time acquiring property out in the North Fork," he said of his ambitions. —GD
When the New Year rings in, Jennifer Keller of HFF will take a long-anticipated promotion from an analyst at the firm to a traditional broker role as a producer. She has prepared for it over the course of the last year, and it will make her the only female producer—and one of the youngest—in the firm's New York office.

"I'm ready for this," she said. "HFF has a very supportive environment for young people and analysts, and this will allow me to build more relationships, network and hopefully become a successful producer."

Ms. Keller joined HFF in 2008, providing analytic/strategic support to 12 transactional professionals for all asset classes, driving marketing processes, facilitating due diligence, financing and closings and giving her a true taste of what's to come in 2014.

She was involved in more than $6.2 billion of closed real estate transactions, including the $500 million financing of 919 Third Avenue and the $130 million financing of the Capital at Chelsea (a 387-unit multifamily complex), among several other high-dollar deals. But the $775 million financing of 1515 Broadway sticks out.

"1515 was the epitome of why I'm in the real estate business," she said. "I was able to work with my mentors at HFF and the client, SL Green, both of which represent the top tier of the industry. The extremely high expectations allowed for excellent results."

Ms. Keller attended McMaster University in Hamilton, Ontario, graduating with a degree in business in 2006, shortly thereafter landing a job in the leasing division at Cushman & Wakefield's Toronto office, where she said she "really learned the fundamentals and language of the business."

She holds a real estate salesperson license in the State of New York and is a board member for the Young Mortgage Bankers Association. In her personal time, she enjoys traveling, running, skiing, golf, reading and live music. —AB
As far as real estate industry baptisms go, a young broker could do worse than the headline-grabbing Stuyvesant Town and Peter Cooper Village deals.

"It was literally the first deal I ever worked on right out of college," Anthony Ledesma said. "I stepped onto this team when there was so much going on. I was an analyst involved with due diligence and interacting with investors. I'd been book-trained but not so much on the ground. It was an amazing experience, filled with complexities."

Mr. Ledesma's book training occurred at the University of Pennsylvania, where he earned a bachelor's degree in economics and a second degree in real estate. But newspaper headlines also fostered his enthusiasm for the industry. "Real estate was growing so fast at the time," he said. "And I had a few family friends in real estate. I was lucky enough to get an internship at CBRE."

From there, he joined Wolf Real Estate Group, whose portfolio spanned Long Island, Westchester, New Jersey and the five boroughs. Mr. Ledesma came onboard at JLL in October of 2011 and in March was promoted to senior vice president at the firm. Since then, an assignment at 237 Park Avenue, right near Grand Central, has "become near and dear to my heart." He was a proponent of the Midtown East rezoning proposal that just last week was put on the backburner.

"I support anything that will affect redevelopment of older office stock," he said.

And while that proposal has been scuttled for now, Mr. Ledesma is confident about his future in a new-ish role. "It's been a great transition," he said. "I've gone from being in the weeds to running the analytics team and hiring more people. I can take a step back now and look at transactions from 10,000 feet above." —BG
While too young to have gotten in on the ground floor of the Brooklyn boom, Jakub Nowak has spent his entire career attuned to Kings County. "It's been Brooklyn from the get-go," he said. "When I was at Rapid [Realty, starting in 2008], it was one Brooklyn office. My focus was industrial leasing since I didn't have much enthusiasm for residential leasing."

Mr. Nowak enjoyed his work in investment sales and the industrial market enough to discard earlier plans for a career in law. "I knew real estate was a way to get some real world experience and interact with people outside the ivory tower of academia," he said. "So I did it right after undergrad, fell in love chasing deals and decided to stick with it instead of going to law school, and the rest is history."

The investment specialist's recent transactional highlights include the sales of an almost 20,000-square-foot warehouse at 133 Sutton Street for $3.3 million, similarly sized 719-727 Kent Avenue for $2.21 million and 8,000-square-foot 371 Seventh Street, an apartment building, for $2.65 million. The $160-per-buildable-square-foot sales price at 4907 Fourth Avenue in Brooklyn was a record for that portion of the street.

"In Brooklyn in general, you're experiencing a lot of supply constraint," he said. "People are looking to convert any industrial opportunity they see, which is, of course, boosting prices. And Sunset Park is benefitting from this diaspora of businesses from Greenpoint and Williamsburg as those neighborhoods become quite expensive. Industrial real estate really echoes what's going on more broadly in Brooklyn."

Mr. Nowak will become very familiar with those macro market metrics as he expands his reach beyond Brownstone Brooklyn through Sunset Park to areas like Greenpoint as he builds a team with a wider focus on the borough and its next boomtowns. —BG
In college, majoring in psychology and neuroscience, Peter Levitan had expected, at one stage, to attend medical school—a far cry from the New York real estate industry. After some consideration, however, he realized his future lay elsewhere.

"I decided I wanted to do something a little more social, a little more creative and started doing brokerage," he said, adding that the option of medical school was "long gone."

The drastic change of discipline wasn't very difficult if you look at the numbers. In just eight short years, Mr. Levitan, who was previously listed in The Commercial Observer's now-defunct 20 Brokers to Watch list, has closed more than $200 million in leases in sales.

Mr. Levitan, who represents both tenants and landlords, largely in the retail sector, joined Lee & Associates's New York office from Sierra Real Estate, an affiliate, in 2011. In 2013 alone, Mr. Levitan has closed 15 sales and leases.

Refusing to focus solely on brokerage, Mr. Levitan has branched out to investment sales as well. Among his prominent transaction was the sale of a 12,700-square-foot retail condo at 91-95 Chambers Street for $7.3 million.

"I've been much more active in investment sales, specifically retail centered investments," he said. "To me, I just wanted to take advantage of my inside information."

Looking toward the future, Mr. Levitan is eyeing Brooklyn, where he is working on a project in Williamsburg. The broker is working to curate more than 40,000 square feet of space for restaurants and shops in the hip neighborhood.

"Williamsburg has become more and more of a neighborhood that restaurants and retailers are interested in, and I think I was earlier than most brokers to pick up on that," he said, adding he has closed more than a dozen deals in the neighborhood in the past 18 months. —GD


Like several of his 30 Under 30 peers, Michael Plavin learned the ropes of real estate just as the economy was dangling from a noose.

Mr. Plavin, who grew up in Fort Lee, N.J., had planned to enter the investment world but deemed the recessionary timing inauspicious. On the other hand, he "thought 2009 was the perfect time and opportunity to get into brokerage and learn the market in a depressed one [at Grubb & Ellis]," he said. "That way, you come to understand the mechanics and go out and prospect for business. If you learn in that environment, you're set going forward."

The circumstances certainly seemed to work in Mr. Plavin's favor. This year, he has been involved in 194,075 square feet of completed deals, including the disposition of a 150,000-square-foot leasehold interest at 110 University Place for a private investor group. And he considers the 20,000-square-foot relocation deal of LaForce + Stevens from Chelsea to 41 East 11th Street a personal highlight.

"That was a landmark accomplishment," Mr. Plavin said. "Knowing I could negotiate a transaction of that size in a short time frame and find space in a tight market for such a prestigious firm was an accomplishment."

Amcom Software, Science Friday and Tru Fragrance are among Mr. Plavin's other clients at the tenant-only advisory firm Cresa. "I haven't zeroed in on one industry group or submarket," he said. "Working with a broad base of tenants has given me awesome exposure and a diverse look into the market."

Also aiding his rise are Mark Chapmantk and Steven Santoro. "[Mr.] Santoro hired me at G&E," he said. "He took a chance on me when many firms weren't hiring and put his full faith behind me, and I'm very grateful. We continue to work together at Cresa. I can always tap on his 30-plus years experience." —BG


Five years ago, Donny Rosenberg and his older brother, Mordecai, noticed a gaping opportunity in the agency business and moved together—Donny from an asset-backed lending team within the firm, and his brother from an outside firm—to co-lead what is today Greystone's top multifamily mortgage origination team.

"It grew from making cold calls to creating a significant client base and building up the team," he said. "We were just trying to make it happen."

By all accounts, they made it happen, as the team is on target to surpass $1 billion in lending in 2013 alone.

"It's a business that just keeps on growing, and once someone works with us, they keep coming back," he said. "It grows by multiples every year. And we hope this trend continues."

The managing director's team has originated more than 300 loans totaling more than $2 billion. His role also includes property acquisition, asset management, raising private capital to finance subordinate debt and real estate investments.

"Our success is obviously also subject to the industry at large, and the industry is going through some challenging times. But we aren't married to any particular product, and we are strictly focused on providing what our clients need," he said. "We're very creative entrepreneurial lenders; we don't take a deal we can't close."

Mr. Rosenberg joined Greystone in 2008 after studying at Yeshiva University in New York and Israel until 2007. Prior to joining Greystone, founded in 1988 by his father, Stephen, Mr. Rosenberg interned at Dresdner Kleinwort on the foreign exchange desk. A father of five children, ages 1 through 8, Mr. Rosenberg serves as director on three boards: Har Etzion Academy, Rosenbaum Yeshiva of North Jersey and the Aleph Beta Academy. —AB
With a heavy background in the environmental and sustainable aspects of real estate, Michael Rudin is well aware of his firm's track record on sustainability, and now he's shaping its future.

"We've been at the forefront of sustainability here at Rudin Management dating back to the late '90s," he said. "We're well aware that our buildings consume a lot of energy and have always found ways to run our buildings as efficiently as possible."

Most recently, Mr. Rudin assisted with the launch in June of Di-BOSS, a building management system Rudin Management Company developed with Columbia University and Italian technology firm Finmeccanica, which essential brings all building systems into one portable, cockpit-style control panel.

"This will be applicable to landlords all over the world," he said.

The firm plans to roll Di-BOSS into all 16 of its commercial properties—and later into its residential stock—and a trial run in June at 560 Lexington Avenue showed energy savings of 30 percent, he added.

Through his development firm, Rudin West, based in Aspen, Colo., Mr. Rudin also recently completed the redevelopment and fully leased a small office building into a 10,000-square-foot mixed-use building, which features a geothermal system that provides all heating and cooling, solar hot water, a green roof and a range of recycled materials.

Mr. Rudin graduated from the University of Colorado at Boulder in 2008 with a bachelor's degree in environmental design and planning, with an emphasis in real estate, and earned a master's of science in sustainable real estate development from New York University's Schack Institute of Real Estate.

He joined the firm in 2008, and in addition to sustainability and technology, he focuses on commercial leasing and new development. He is director of the May and Samuel Rudin Family Foundation, serves on the board of the First Tee of Metropolitan New York and is a member of the Urban Land Institute. —AB
As an integral member of the Rudin family empire since joining the firm in 2007, Samantha Rudin has overseen multiple development projects and landed a number of pivotal retail tenants.

The fruits of her labor are nowhere more apparent than at the Greenwich Lane, the redevelopment site at the former Saint Vincent Hospital, where Rudin Management recently launched sales at the 200-unit condo project.

"The appetite for this prewar essence in the Village is just ravenous," she said. "We originally were going to demolish the buildings. But we ended up creating a project that really does fit into the fabric of the Village and speaks to a buyer that likes a little bit more of a vintage feel."

Ms. Rudin was also involved with the development of 130 West 12th Street, a 43-unit luxury condominium, which sold out in eight months, and she is overseeing design upgrades to the facade, hallways and lobby at 215 East 68th Street. Her retail deals include Le Relais Venise L'Entrecote at 590 Lexington Avenue and Organic Avenue at 649 Lexington Avenue.

She's carrying the torch of some of the family's most treasured causes as well, sitting on the boards of the May & Samuel Rudin Family Foundation, the Incarnation Children's Center and the Big Apple Circus.

"It started in the 1970s, when the city certainly needed a lot of help," she said of the circus, noting that its purpose stretches beyond that of the live shows, with programs that benefit children and others in need. "Instead of a holiday party each year, we take over the circus for the day, and the remaining seats go to charity. It's always a really special day for us at Rudin Management. It's timeless and brings joy to a lot of people and their families."

Ms. Rudin is a graduate of New York University's Tisch School of the Arts. She and husband David Earls welcomed their first child, Elle Rudin Earls, in July 2012. —AB


Zakery Snider is part of the CBRE agency team representing Related Companies and Oxford Properties Group at Hudson Yards, helping land big-time tenants L'Oréal USA and SAP earlier this year, which enabled the construction of the mixed-use development's first office tower.

"That was a pivotal shift for this new mixed-use neighborhood," Mr. Snider said. "For me, it combines my two great interests, architecture and real estate, into one project."

Mr. Snider, who has a master's degree from Yale University and a bachelor's degree from Ohio State University, with a major in architecture, calls Hudson Yards a "vision for a collection of phenomenal pieces of contemporary architecture by worldwide, notable architects."

The member of the Yale Alumni Real Estate Association and the Forum for Urban Design and a guest critic for the Yale School of Architecture's Planning and Development course, Mr. Snider said his background in architecture gives him a unique perspective into commercial real estate.

"I think of a building beyond the financial analysis and term sheets but also the design and the impact on the public realm," he said. "That's a significant reason why I'm so excited to have represented Related."

But while he began his career in architecture, "the interest in commercial real estate has been percolating for a long time," he said, and a testament to his hard work culminated in CBRE naming Mr. Snider this year's Manhattan Agency Group Professional of the Year.

He represent 14 building owners, including Boston Properties, Sapir Organization and CIM Group, which includes coordinating and presenting all financial analyses to ownership, drafting and negotiating term sheets and leases.

Before joining CBRE's agency group, Mr. Snider was at Lombardi and Associates, where he analyzed commercial properties and sites for premium residential development and managed the construction and approvals process through the Landmarks Preservation Commission and Department of Buildings. Previously, he worked as an associate architect for SHoP Architects. —AB


Unlike some burgeoning industry power players, Redwood Property Group President Eli Someck did not dream of making real estate transactions as a toddler.

"I kind of just fell into it," he said of his start in the business. "My first real job out of college was a property manager in Maryland. And after about a year, I realized it wasn't for me. I was going to quit and move to San Diego. There wasn't really a master plan."

But before going west, Mr. Someck joined his childhood friend Jon Bakhash at Living New York, a fledgling property management firm that is now the sister residential brokerage to Redwood. A third company, Livingston, focuses on building management. He continues to work closely with Mr. Bakhash, Ilan Rosenthal and his brother, Devin Someck, all of whom grew up together in Great Neck, N.Y. Since Mr. Someck came onboard in 2006, Living Real Estate Group has grown from five agents to about 35.

He's the exclusive leasing agent for six Manhattan office buildings and has made helping start-ups find their real estate footing the theme of his assignments. Esperanto Films, Quirky, Wayfare Entertainment and the Man Repeller are a few of his tenants. And he cited last year's 6,900-square-foot Millenial Media lease at 150 West 27th Street as a particularly big triumph.

Mr. Someck's work has been spread between Midtown, Midtown South and, to a lesser extent, Downtown. There are also holdings in Park Slope. Responsibilities within Redwood, Living and Livingston are fairly cut and dry.

"We're all doing different things," he said. "I handle Redwood. The other three are more involved with Living. But we kind of have a division of labor where there's not a ton of overlap. I'm definitely the most autonomous of the three." —BG
Justin Strizzi joined ABS Partners Real Estate in the summer of 2012, sourcing new business through whatever means necessary: walking the streets, canvassing buildings and getting a hold of landlords.

"Our goal is to set up as many meetings as possible and introduce them to our team," he said.

He has been involved in the execution of $50 million in transaction and is currently marketing roughly $500 million worth of properties, getting his feet wet with the $32 million sale of 12 East 13th Street, a former parking garage that is being converted into luxury condos.

"That was one of the first deals I got an opportunity to get my hands on, making sure all the appropriate potential buyers were aware of the opportunity," he said, noting that his background in architecture and design made the deal truly memorable, as he watched the conversion play out. "Getting to see that project progress was a lot of fun, and it motivates me."

Mr. Strizzi also assisted with the $6 million sale of two investment properties in Chelsea, which included two retail condos and six sponsor-owned loft condos, and the $6.6 million sale of the development sites at 416-422 and 423-429 West 126th Street, slated to become a mixed-use development incorporating a hotel—the first development of its kind in West Harlem.

He graduated from Pennsylvania State University in 2011 with a bachelor's degree in architecture, launching his career with general trades contractor Gleeson Construction in Cleveland, where he worked on the Horseshoe Cleveland Casino and the Cleveland Medical Mart and Conference Center.

"Getting to work with the senior guys there was a great learning experience," he said, noting that he's grateful that trend has continued at ABS Partners Real Estate.

"I get to work on a day-to-day basis with executives Alan Cohen and Steven Hornstock," he said. "That's been priceless." —AB
Munish Viralam, a native of West Palm Beach, Fla., got turned onto real estate during his college years as he observed his father make real estate investments.

Instead of jumping directly into the real estate game, Mr. Viralam, then a student at Emory University in Atlanta, interned at Merrill Lynch in New York and quickly realized his future lay elsewhere.

"Two things came out of that internship," he said. "I didn't like the finance world, and I loved New York City."

Deciding to turn his attentions to real estate, Mr. Viralam had classmates at CBRE pass his résumé around the office, which led to an offer in the company's consulting group.

"We look at a deal from an analytical standpoint, from a financial analysis and accounting standpoint—we do a lot of modeling," he said of his work.

Mr. Viralam met with almost instant success—he has been named CBRE's Manhattan Consulting Group Professional of the Year two of the past three years.

"The first time I was recognized it was a complete surprise, and it did mean a lot to me. I have a lot of respect for this group, and it gives you confidence," he said. "The second time just reinforced that."

Among Mr. Viralam's most prominent deals was at 450 Lexington Avenue, where he worked alongside Lewis Miller to help law firm Davis Polk & Wardwell settle an approximately $63 million rent dispute. The duo spent nearly a year putting together detailed analysis in case the court case went to arbitration.

"Through that process, I learned a lot not only about the market but also how complicated things can be," he said.

Given the longevity of many of his consulting group colleagues—many have been there more than 20 years—Mr. Viralam is confident of finding success long-term.

"This is one of those places you can leave your mark," he said. —GD
In 2012, the Real Estate Board of New York named Stephen Winter the Most Promising Commercial Salesperson of the Year, marking the first time a CBRE broker received the prestigious award.

"That was an incredible honor," he said. "I was extremely grateful to win, and now I just have to do some great things, because all the people who have one that award have gone on to do some pretty great things."

Mr. Winter is poised not only to do great things but to make sure those around him do great things too, having joined CBRE fresh out of college and participated in the Wheel Program, a competitive, 18-month mentorship program that provides rigorous training in key disciplines.

"I say I was born and raised at CBRE, and I was able to learn those core values, so I see it as my duty to instill those same ideals on [junior brokers]," he said.

"Hard work—that's a critical component of success, and instilling that into their work ethic is key. Also, integrity is obviously important and being a trusted adviser, to gain the respect of people we do business with."

Mr. Winter has gotten his own share of mentorship from CBRE bigs John Maher, Paul Myers and Bob Alexander, he noted, calling it "eye-opening and incredible" to be part of the leasing team at Hudson Yards.

The native Brooklynite also serves as part of the agency teams at Boston Properties's 599 Lexington Avenue and 399 Park Avenue and Equity Office Properties's 717 Fifth Avenue. And he has worked as tenant representative for Bain & Company, Baker & Hostetler LLP, McKinsey & Company, Riverstone Holdings and RAIT Financial Trust, responsible for approximately 800,000 square feet in leasing transactions to date.

"I'm a complete market junkie," he said. "I love what I do. I love real estate, and I love New York." —AB


With a burgeoning interest in real estate, Brittany Wunsch, then a student at the University of Wisconsin-Madison, joined the school's real estate club. Not long after, having thoroughly developed an interest in the industry, Ms. Wunsch interned with Cresa's branch in Madison.

"I liked real estate; it's an industry that thrives on sales and being personable," she said. Shortly after a real estate club trip to New York City, the Chicago native decided quickly to pursue her real estate career in the Big Apple.

With full-time jobs scarce, Ms. Wunsch jumped at the chance to intern at Jones Lang LaSalle the summer after her graduation, a role that quickly progressed to a full-time position.

Ms. Wunsch, part of one JLL's leading brokerage teams, splits her time equally between landlord and tenant representation. Ms. Wunsch's landlord clients include SJP Properties at 11 Times Square, Savanna at 15 East 26th Street and Normandy Partners at 575 Lexington Avenue.

All told, Ms. Wunsch estimates she has worked on upward of 750,000 square feet of transactions since she started in the business two years ago. Her experience has allowed her to develop a niche in the technology sector, where she hopes to focus and close more deals.

"I think that's a lucrative business, and once I did a few deals, I was able to meet people and tapped into tech founders and venture capitalists," she said.

Outside of the office, Ms. Wunsch is active with the Leukemia and Lymphoma Society, where she sits on the Young Professionals Committee, and industry group CoreNet Global, where she is member of the Young Leadership Council. —GD