Business Improvement Districts See Budget Windfalls
---
---
Seven of the largest business improvement districts in the city are taking advantage of expanding budgets this year, thanks in part to an imminent changing of the guard at City Hall.
The Garment District witnessed one of the biggest gains, with an assessment-budget increase of $2 million, or nearly 35 percent, to $7.8 million for the coming year. The Alliance for Downtown New York's yearly assessment surged 21 percent, to $15.8 million in 2013. The lower Manhattan BID expects 400 stores to open in the coming years as new retail space at Brookfield Place and Pier 17 fill up.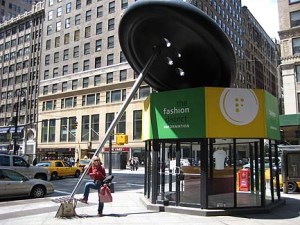 "There's a slight uptick this year, given that it's the end of the administration, and there is slightly more in the asking," James Mettham, an assistant commissioner at the Department of Small Business Services, told Crain's. "The increases must be approved by the BID's board of directors and SBS, and are funded by district merchants and property owners."
Data given to Crain's by SBS revealed a median rise in of 21 percent in 2013 assessment-budget among seven of the New York's 25 largest BIDs.
Robust BID budgets like the Garment District's are often applied to streetscape and sanitation improvements as well as enhanced public spaces.