Al Jazeera Partners with Manhattan Center to Build High-Tech Newsroom
---
---
As a part of a deal with Manhattan Center Productions Studios, Al Jazeera America constructed a high-tech newsroom for filming its programs. The news organization is using Manhattan Center's TV1 studio and a newly renovated space with state-of-the-art equipment for its newsroom. Al Jazerra's newsroom is a part of a long-term plan to bring its North American headquarters to New York City and open more news bureaus across the country.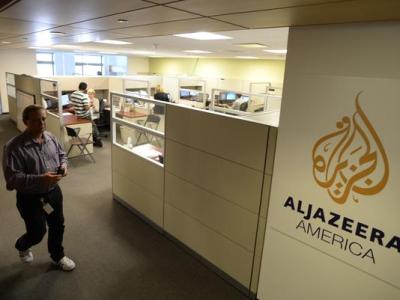 Al Jazeera is using fiber to connect with its numerous news offices across the country. The company is using the technology to power different segments including data, source information and Ethernet. Live shots from various locations will also be processed to the newsroom via the technology. Inside the space Al Jazeera occupies are clean rooms where high-tech servers are kept and maintained.
Veteran TV Producer Ted Nelson is working with Manhattan Center to help Al Jazeera transition into the space. Nelson, who helped produce Cold Pizza for ESPN2 and served as CEO of USTV, said the studio was one of the most advanced he has seen in his career. The time line was short for the organization and construction of the space. Construction and production crews renovated the nearly 30,000 foot space in eight weeks. Al Jazeera, based in Doha, Quatar, plans to complete the move for its American business and broadcast operations to New York City within the next 18 months.