Vision Critical Takes Full Floor at 440 Lafayette Street
---
---
Software company Vision Critical has reportedly signed a seven-year, 15,180-square-foot lease at 440 Lafayette Street.
The firm is taking the entire top floor in the six-story building in the relocation from their Midtown offices.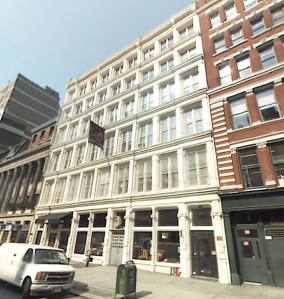 "They wanted to move to Midtown South for a more creative aesthetic," said Greg Wang of Newmark Grubb Knight Frank, who represented the tenant with Eric Cagner, noting that the floor features high ceiling and an open plan. "It's a much more creative atmosphere."
Mr. Wang added that the "very strong credit" meshed with strong ownership for a "win-win for both parties," and that the deal ultimately fell below asking rents in the $50s per square foot.
The space became vacant after the animation company Curious Pictures downsized its two-floor presence, consolidating on the fifth floor, according to Crain's, which first wrote about the deal.
Eric Gural of Newmark Grubb Knight Frank, whose family owns the 100,000-square-foot building, told Crain's he was confident he would find a new tenant to fill the space, particularly due to its positioning along Astor Place, a short two-block street that runs from Broadway, just below East 8th Street, through Lafayette Street.
"New York is one of the few cities where people don't live and work in the same place," he said. "Other cities put a premium living and working in the same place, and Astor Place, with its proximity to the East and West Village is one of those areas that offers the opportunity to have that."
Mr. Cagner and Mr. Wang represented 1stdibs in its 40,000-square-foot deal last week at 51 Astor Place. The deal followed months of speculation that a tenant was coming to the black glass office building that sat, shining but lonely, after it rose as a spec tower earlier this year.
Founded by Andrew Reid in 2000, Vision Critical has 16 offices in the United States and across the world. The firm recently launched co-creation tool IdeaHub.