The Universal Church Scoops Northern Manhattan House of the Holy
---
---
Ariel Property Advisors has arranged the $3.7 million sale of a house of worship at 612 West 180th Street in Washington Heights, The Commercial Observer has learned.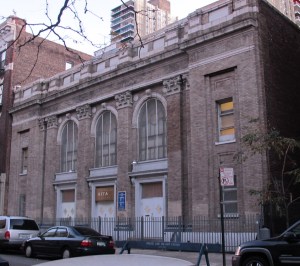 The former site of the Congregation Mita was sold to The Universal Church, which has locations throughout the United States and will likely renovate the existing 12,631-square-foot building, which features a sanctuary with space for 670 guests.
"The price, which equates to nearly $300 per square foot, is indicative of the impressive Northern Manhattan demand we're seeing from religious groups and other non-profits," said Victor Sozio, vice president of Ariel Property Advisors, who handled the sale with Michael Tortorici, Jesse Deutch, and Marko Agbaba.
Ariel Property Advisors currently has more than 400,000 buildable square feet of space suitable for religious organizations on the market, which Mr. Sozio characterized as heavily sought after amid a dearth of such space in Northern Manhattan.
"We're handling many assignments from such organizations and are consistently receiving high demand from other end-users, not just developers," he said.
The structure, which allows for 25,800 total, as-of-right buildable square feet, is located just steps away from the 1 train on West 181st and St. Nicholas Avenue and the A train on West 181st and Fort Washington Avenue. Bennett Park, Columbia Presbyterian Hospital, Yeshiva University and the retail corridors lining Broadway and St. Nicholas are nearby.
The Universal Church describes itself as a "down-to-earth Christian church that believes anyone's life, no matter how bad, can be changed for the better."
Cesar Portilla of Keller Williams Realty represented the buyer.