Sitt to Pay $104 M. for Fifth Ave. Duo
---
---
The Malkins may have shrugged off Joe Sitt's attempts to buy the Empire State Building, which would have effectively dammed today's "ESRT" public offering, but the owner of Thor Equities isn't missing a beat.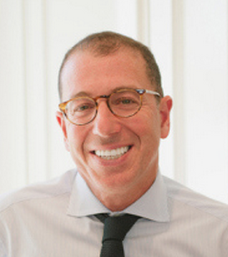 The New York Post reports that the prolific buyer of city real estate is in contract to buy two adjacent buildings at 562-564 Fifth Avenue for roughly $105 million.
Bank Leumi is selling the 120,000 square feet of office and retail, which includes the master lease on a 12-story building at 562, designed by Warren & Wetmore in 1921, and the seven-story former townhouse at 564, designed by architect Beverly King in 1945 as Goodman's men's store and later as Finchley's Castle.
Sitt is developing 516-520 Fifth Avenue and owns  addresses at 445, 590, 597 and 693 along the Avenue, the Post noted.
Following Peter and Anthony Malkin of Malkin Holdings' rejection of a slew of bids to buy the Empire State Building, Mr. Sitt made a $1.4 billion offer to purchase the title and master lease on the building in September, but to no avail.