Sankeys Nightclub to Open on West 36th Street on Halloween
---
---
After three years of speculation, the New York outpost of the Sankeys nightclub chain has confirmed an opening date and will debut on Halloween with guest DJs Reboot, No Regular Play and My Favorite Robot.
Sankeys will set up shop at 29 West 36th Street, formerly the home of the ill-fated 14,800-square-foot dance club District 36.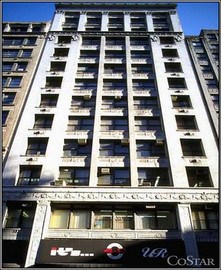 The club announced in March that it had shifted plans away from a 16,000 venue in Hell's Kitchen to District 36's old Garment District address. It's expected to hold 600 to 800 patrons. The capacity puts it roughly on par with Output, which opened in Williamsburg earlier this year. The roving dance music party Verboten will open a permanent club space just a glow stick's throw away from Output at 60 North 11th Street in the coming weeks.
Sankeys' vaunted original branch in Manchester announced in April that it would shutter. Club chief David Vincent and his crew recently wrapped up the franchise's Ibiza season. Mr. Vincent told Resident Advisor that he had "always wanted to live and open a club in my favourite city in the world since I went to Vinyl to see Danny Tenaglia in the early 2000s. If we can achieve even half what the great clubs like Sound Factory, Paradise Garage and Tunnel did for the city then I will be more than happy."
Representatives for the club could not immediately be reached for comment.