REIT-Specific Trading Platform Launched
---
---
In an effort to diversify the real estate investment trust sector and bring shares of individual real estate assets to the market, ETRE Financial has launched the first real estate-specific trading platform. The platform combines capital markets, asset management, trading, and analysis services into a single system.
"Everyone is familiar with portfolio REITs, but the genesis here was to bring single asset REITs to the marketplace," Paul Frischer, co-founder and chief executive of ETRE, told The Commercial Observer.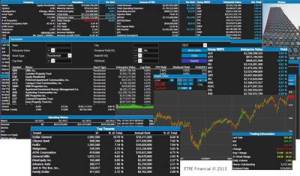 The ETRE platform will allow owners of single assets and smaller real estate portfolios to sell a portion or entire stake in their properties to the public market as an alternative to hiring a broker to market it for sale.
"We keep talking about liquidity and transparency because it changes the profile of the entire investor pool," Mr. Frischer noted, adding that ETRE was keen to change the notion of investing in real estate as an alternative asset class, making it instead a traditional investment.
In order to better compare traditional portfolio REITs—the SL Greens and Vornados of the world—ETRE will offer pricing metrics such as price per square foot, price per unit and price per key for both the single asset entities and their larger portfolio counterparts.
"We now no longer have barriers with pricing comparables between the private and public market," Mr. Frischer.
One of the platform's other unique features will allow users to view a building's tenant profile, including financial stability ratings, and compare that to the tenancy of portfolio REITs.
For investors, the ETRE platform will essentially allow for the creation of customized REIT portfolios. Rather than buying a specified number of shares in a portfolio REIT, users can instead invest in stakes across properties, sectors and locations.
"Now, your ability to create a more balanced and risk appropriate portfolio is attainable," Mr. Frischer said.
Launched last week, the ETRE platform is in its 28-day beta stage for which a number of users have signed up to test. Following the completion of the beta stage, it is expected the platform will roll out running in two modes, one offering the research platform and the other allowing users to trade.