Real Estate Entrepreneur Seeks "Really Nice" Girl
---
---
Jeremy Cooper of Cooper & Cooper Real Estate is on the market.
The 41-year-old real estate entrepreneur – a fisherman, pilot, former semi-pro football player and meteorologist – is seeking his "bashart," nyblueprint reported.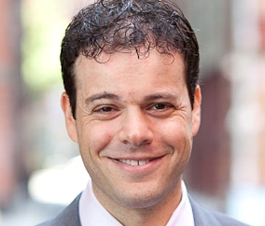 The single Mr. Cooper wants a woman who accepts him, with similar family values, who doesn't "prevent me from doing the things I enjoy."
"[It] ought to be a little easier than it's been to find someone really nice in New York City."
Mr. Cooper, who works from what was described as a sturdy desk, attended every one of grandmother's 90-something birthday parties, and he enjoys slicing fish and eating it "as sashimi" aboard the family boat.
"I bring the ginger, wasabi, and soy sauce," he told the publication.