Bushburg Properties Acquires 8-16 Nevins Street in Downtown Brooklyn for $16.2M
---
---
Brooklyn-based developer Bushburg Properties has acquired two adjacent buildings in Downtown Brooklyn boasting over 90,000 buildable square feet for $16.2 million.
The deal's price per buildable square foot of $173 is a significant sign of the area's emergence as a central business district, according to the broker of the sale. "From a development perspective, I believe it's the highest price per buildable square foot paid in Downtown Brooklyn," Sean Kelly, managing director at CPEX, told The Commercial Observer.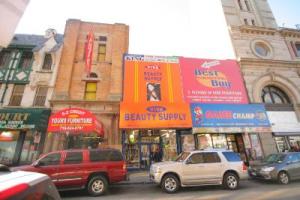 The two existing buildings on the site, at 8-16 Nevins Street, are likely to be demolished in favor of a mixed-use development with ground-floor retail space and rental apartments above. Though there are tenants with short-term leases currently occupying the buildings, they are unlikely to interfere with development.
Mr. Kelly pinpointed the retail development possibility as an area of value—with significant foot traffic coming from commuters travelling to the Nevins Street subway stop from eastern Boerum Hill. "Although it is a side street, the retail opportunity is valuable," he noted.
Under current zoning, the two adjacent lots, located on the west side of Nevins Street between Fulton and Livingston Streets, have a combined footprint of approximately 9,604 square feet and offer a total of 93,500 buildable square feet.
Bushburg Properties, which acquired the Nevins Street site from a private seller, previously developed a 24-unit rental building at 385 Troutman Street in Bushwick.
Mr. Kelly arranged the sale of the property, first reported last week by The Real Deal, alongside Matthew Dzabanek and Jay Sendogdular.