Adam Parkoff, The Parkoff Organization
---
---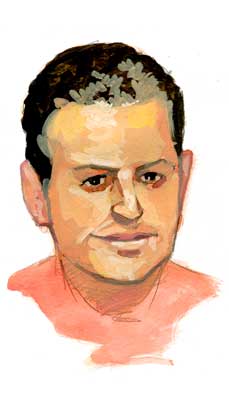 Favorite charity? 
There is no one favorite. We hold a great deal of charities in high regard.
Real estate prediction for 2014? 
We continue to believe in the Manhattan market, as well as the continued growth in Brooklyn and other boroughs. However, we are being careful and will be watching interest rates very closely as they may have a large impact on the top end of the market.
Where in New York is there still untapped potential for real estate development? 
Although we do not currently own in the South Bronx, we have always been amazed that a similar transformation like what we are experiencing in Brooklyn has not happened there. The South Bronx has come a long way, but we believe it should have an even brighter future ahead.
Who will become New York City's next mayor?  
It is hard to say at this point. We are still early in the process.
What real estate policy should New York's next mayor make a priority?   
I think safety is a big one and on a macro level has a huge effect on real estate. On a micro level, property taxes are definitely an area the next mayor should make a priority.
What qualities do you look for in an agent representing your buildings? 
I look for motivated people that understand the business is about hard work and, at times, long hours. Loyalty and honesty can always exceed what people lack in other areas as well. Building managers are an essential part of this business. On the residential side of the business, property managers get to be sociologist, psychologist and lawyers on any given day.
What is one aspect of your business you wish you had more time for? 
I grew up in the business going to the buildings all the time, and, although I still make it a priority to visit each building at a minimum once a month, I wish I had more time to deal with tenants day to day.
Greatest fear: 
Losing touch with property level issues and day-to-day problems. We have a long history of intense and focused management. We have a saying here for our building managers, which is: "Clean the brass, the glass and the grass, or else it's your a–."
If approved, the Midtown East rezoning initiative will: 
Midtown East has always been a Class A location in a Class A city, so I don't want to say it will reinvent the area, but it will bring the area to the next level both technologically and architecturally.
In the film version of your life, which actor would portray you? 
I think that, in this business, everyday is film-worthy. People in my office often tell me that we should start a reality show here, so I guess my business life may be better than film.
Foreign real estate market you'd most like to invest in: 
Historically, we have always viewed anything out of New York as foreign, so I am really not sure, but I would sooner invest in different parts of the United States before I would look to foreign countries.
What should happen with Madison Square Garden and Penn Station? 
I am sure they can continue to find a viable way to coexist. MSG has undergone a recent renovation, but Penn Station is due to be upgraded also. It is a major transportation hub in a major city and should be a state-of-the-art facility. Like everything else in New York, it is hard to build new infrastructure due to the lack of available property.
What New York City building should be torn down? 
I do not want to single-out a specific building, but I believe in the constant regeneration of buildings in the city. Perhaps many of the buildings that have outlived their useful lives can be taken down for modern and more desirable construction, so long as it is not disturbing an area that should be rightfully preserved due to its architectural significance or other great significance. Although these efforts have caused recent gentrification and regentrification in a number of neighborhoods, we believe that these efforts should not preclude the city from continuing to create moderate and low-income housing.