West Elm Takes 150,000 Square Feet in Dumbo
---
---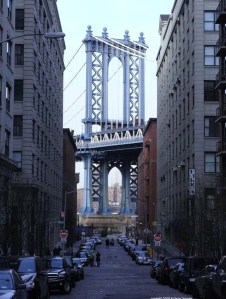 West Elm, the high-end home furnishing retailer, will uproot from the Two Trees-owned space in Dumbo it has occupied for more than 10 years in exchange for a prime position at the soon-to-be renovated Empire Stores on Brooklyn's revived waterfront.
The Dumbo-based retailer has inked a 150,000-square-foot lease at Empire Stores, an ancient complex of 19th century coffee warehouses at 55 Water Street, which shot back into public view earlier this week when the city tapped Midtown Equities to restore its crumbling facade.
The office is set to act as a home office and retail space for West Elm and West Elm Market stores. The space will also include a coffee shop and communal space created in partnership with the rapidly expanding La Colombe. 
"The West Elm brand was founded in DUMBO more than 10 years ago, and the neighborhood and community we were born in continues to be a point of inspiration for us," said Jim Brett, president of West Elm, in a prepared statement. "We are thrilled to be part of this historic expansion as we expand our office and retail operations to the iconic Empire Stores."
Midtown Equities, in partnership with Rockwood Capital and HK Organization, was awarded the conversion project earlier this week. Once a collection of brick warehouses, Empire Stores will be renovated into a 380,000-square-foot complex of office, retail, and restaurant spaces.
"These redevelopment plans will bring even more new life and excitement to the Dumbo waterfront at Brooklyn Bridge Park, giving residents and visitors more places to work, shop, dine, and experience the arts," said Mayor Bloomberg in the statement.
The project, which will be the first of Rockwood Capital's investments in Brooklyn, is expected to cost $150 million and start construction in early 2014.  Speculation notes that tech clients are likely to be drawn to the area in the latest surge of Brooklyn's Tech Triangle.
The brokers on West Elm's transaction were not disclosed, and representatives of the tenant and the landlord did not return calls for comment.