The Suite Life: Campus Evolution Villages Reimagines Dorm Life For the 21st Century
---
---
Nearly 22 million students are currently settling into American college campuses as the fall semester gets underway. Chaotic move-in days, course catalogs and sloppy tailgates still help define this rite of fall. For many undergraduates, a more sobering element of homecoming is a return to dorm living, which for decades was synonymous with cinderblock walls, futon couches and grotty communal showers.
But starting in the 1980s and accelerating at warp speed during the go-go '00s, off-campus student housing has offered a relatively plush alternative to college residential life, even if Van Gogh reproductions and John Belushi posters survive the transition to air-conditioned suites and private commodes.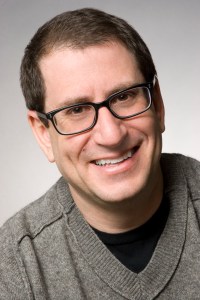 Andrew Stark has been instrumental in the growth of off-campus housing that students may look forward to returning to. In the late '90s, he helped launch American Campus Communities, which in 2004 became the first student housing real estate investment trust to go public. Now, after time as a managing director of Cantor Fitzgerald's real estate group, Mr. Stark is the chief executive officer of Campus Evolution Villages, a student housing management company that aims to improve college home life while fostering the sense of student community apparent (whether through density or commiseration) in the dorms.
"My philosophy in this business is that there's a lot of value in how you operate real estate," Mr. Stark said in a phone interview. "In student housing, it's really an amalgamation of multifamily real estate and the hospitality business. So the first thing we did after forming the company was find a student-only managing company [United Campus Management Group]."
"Everybody's focused on heads and beds," he said of a fragmented and competitive industry in which the top 10 players control just 7 percent of the market. "We're really the first company in the sector focused on delivering a better customer experience. It's about comfort, it's about the students, and it's about the parents."
Mr. Stark and fellow Cantor alumnus Evan Denner cofounded Campus Evolution in June of 2012. (They also cofounded and are principals of Lauderhill Partners, LLC, a private merchant banking investment firm.) The company, which is based in the Garment District, completed its first acquisition last December, obtaining four properties in the South for $46.5 million. That purchase coincided with a round of pivotal financing from Toronto's Reichmann family, whose real estate assets have included the former Olympia & York and which in the 1980s developed New York's World Financial Center and London's Canarfy Wharf.
Now, Campus Evolution has expanded to student communities from California (Campanile Court at UC Berkeley) to New York (the College Suites at SUNY Brockport and SUNY Cortland). By the end of the month, Mr. Stark expects the company to close on five new properties, bringing its portfolio to 17 communities and more than 7,000 beds.
Campus Evolution's properties are modern and spiffy compared to typical campus housing stock, where the average residence was built in 1968. And Mr. Stark's real estate career has included thousands of units of new residential construction. But Campus Evolution is focused on the acquisition of existing properties, many of them built in the past five to 10 years.
"I believe that in a handful—or several handfuls—of markets there's been overbuilding," Mr. Stark said. "I don't want to call it a bubble, but I think there was too much construction of new student housing in several markets. So we're staying away from building at the moment."
Mr. Stark's comment on the college building boom recalled the drumbeat of articles that incredulously documented the campus amenities arms race of the early '00s. As endowments and enrollments swelled, colleges brought masseurs, ice rinks and hot tubs to dorms where bright new shower caddies had once been a legitimate status symbol.
"Jacuzzi U?," the headline of one New York Times article about the onslaught of student perks read. The Chronicle of Higher Education earlier this year pondered "the payoff for the 'country club' college." The modest Saint Leo University in Florida, the article noted, had built a "2,100-gallon aquarium" and a "relaxation room with futuristic 'spherical nap pods.'"
These features might be understandable given the increased competition for a mushrooming number of students. Still, reporter Scott Carlson wrote, "Shouldn't higher education put more money into, um, education and less of this stuff?"
I asked Mr. Stark how the on-campus luxury trend related to satellite housing and what effect the recession, which decimated even America's largest college endowments (Harvard's plunged 30 percent, to $26 billion, between June of 2008 and 2009), had on the student housing sector.
"It's interesting," he said. "The sector is somewhat recession-resistant. In fact, when the recession hit, more people went back to school. So it doesn't mean that it didn't get hit. It definitely slowed down. But it fared better than other sectors." He added that the on-campus construction boom had a limited effect on the privatized sphere.
"What they're doing is bringing properties up to where they're supposed to be," he said.