Though the likelihood of an imminent American strike on Syria receded last week, nerves in the Middle East rattled on.
Hotel designer Jeff Ornstein of global interior design firm J/Brice Design was making final preparations to fly out to Daha, Qatar, to speak at an architecture conference, when on Sept. 9 he received an email alert from Bond Events President Oliver Needs.
"Our security consultants have advised that an attack on Syria could precipitate a 'lockdown' of Qatar's airspace, meaning that our staff and delegates could be stuck in Qatar for some time," part of the email warned. "There was even mention of attacks on U.S. assets in Qatar."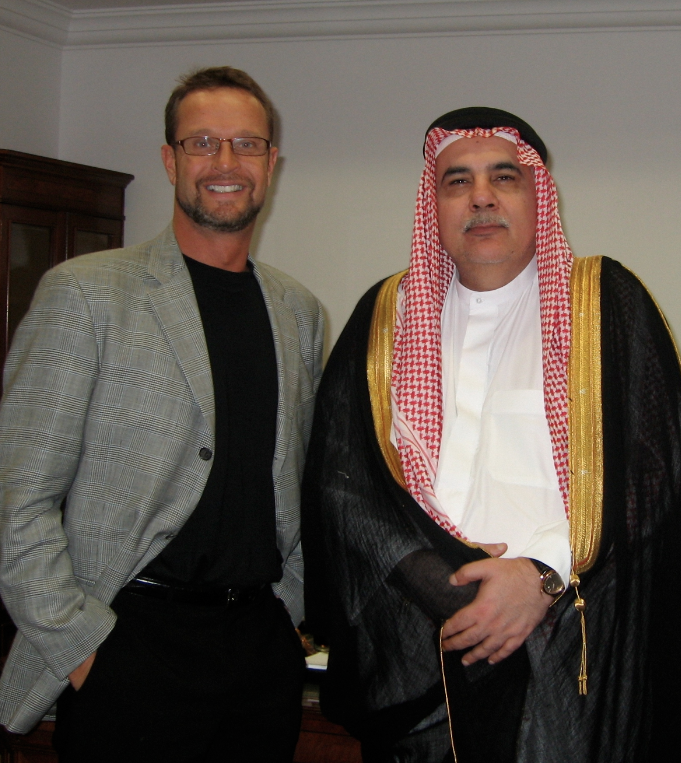 Multiple phone calls from Bond followed, confirming that the conference, originally scheduled for Sept. 14-16, had been postponed until February.
"I can guarantee you that the U.S. is not bombing Syria in the next five days," Mr. Ornstein assured a Bond representative on the phone—but to no avail.
Three days later, Mr. Ornstein arrived in the Middle East. Admittedly, the Qatari intelligence may have caused a fright for someone unfamiliar with the Middle East, but for Mr. Ornstein the scenario was no cause for alarm. In fact, cancelling the trip never crossed his mind.
"I just booked my flight to Qatar," Mr. Ornstein told The Commercial Observer from a Dubai hotel room on Thursday, just hours after stepping off a plane.
He had already planned a full week of Mideast travels around the conference before it was called off. His business dealings would begin in Dubai, regarded as a business mecca in the region, followed by a trip to Qatar and finally Saudi Arabia.
"You need to show up and constantly show face time," he said of doing business in the Middle East.
Besides, Mideast unrest was nothing new. Mr. Ornstein, who broke into the region roughly a decade ago, has spent years living off-and-on in the region, living and working in the shadows of dozens of riots and power struggles.
He was in Egypt when the controversial video depicting Mohammad, "Innocence of Muslims," caused uproar last September, when 30 were killed in March during a riot associated with a sentencing of supporters of a local soccer team and when former Egyptian president Hosni Mubarak was jailed this summer.
He took precautions, steering clear of Tahrir Square, taking local cabs, dressing in modest attire and taking other steps to "not to look like an American," but 10 years designing hotels in the region comes with a certain comfort level too.
"I don't feel particularly threatened here, and I know if there was ever any trouble that my sheiks would call and send for me," he said. "It's a very long process to be trusted. But once they give it to you, they really embrace you, almost as if you are a family member."
Mr. Ornstein, whose firm has designed more than 200 hotel and restaurant interiors, as well as a diverse portfolio of corporate and residential interiors, works with big names like Hilton, Marriott International, Trump and Starwood (STWD).
But international projects have more recently become a staple, having completed projects at the Al Khaleej Palace and Admiral Plaza Hotel in Dubai, the Grand Heritage Hotel & Spa in Doha, Qatar and the Al Khobar Hotel and Towers in Saudi Arabia, to name a few.
J/Brice's latest project abroad is the new 1,200-room, $160 million Royal Tulip Hotel in Alexandria, Egypt, which overlooks the Mediterranean. The Tulip is owned by the nation's Department of Defense, which specializes in luxury and mid-range hotel and resort developments. The army, the largest employer in the country, owns and controls many of its staples, as well as most of its hotels.
Mr. Ornstein reported directly to General Abdul al-Sisi, the Egyptian defense minister and Armed Forces chief, whose legions deposed President Mohamed Morsi.
"Morsi was supposed to be coming, and then, about six days before the grand opening, the president was disinvited," Mr. Ornstein said. "They said, 'We don't want him here. We think there's going to be a march on June 30, and there will probably be a regime change.'"
"I was really looking forward to meeting him," he added. "I even posted about it on my Facebook."
Admiral Plaza Hotel
,
Al Khaleej Palace
,
Al Khobar Hotel and Towers
,
Bond Events
,
General Abdul al-Sisi
,
Grand Heritage Hotel & Spa in Doha
,
Grand Heritage Hotel & Spa Qatar
,
Helmsley Hotel
,
Hilton Hotels
,
Hosni Mubarak
,
Innocence of Muslims
,
J/Brice Design
,
Jeff Ornstein
,
Marriot
,
Oliver Needs
,
President Mohamed Morsi
,
Qatar
,
Queen Mary Hotel
,
Ritz-Carlton
,
Royal Tulip Hotel
,
Sheik Mohammed Bin A. Rahman Al Thani
,
Tahrir Square
,
The Muse
,
Starwood