South Bronx Boutique Hotel Thrives, But Will It Help Borough?
---
---
There were no vacancies at the Opera House Hotel over Labor Day weekend. But the new boutique hotel's neighbors in the South Bronx fear that guests are merely taking advantage of cheap rates as they spend their days and dollars in Manhattan rather than the surrounding neighborhood.
Visitors spent $160 to $200 a night as they filled the Opera House's 60 rooms over the long weekend. It was a solid turnout for the lodging, which Empire Hotel Group opened just two weeks ago at 436 East 149th Street in the Melrose neighborhood.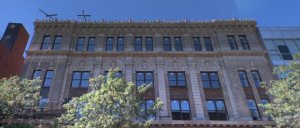 Still, locals and tourism officials are unconvinced that a full Opera House will benefit many people in the community besides ownership. They feel that aside from a handful of marquee tourist attractions–Yankee Stadium, the Bronx Zoo, the New York Botanical Garden–the borough's gems have been poorly promoted.
"I appreciate them building this hotel here," Vincent Valentino, president of the Hub Third Avenue Business Improvement District, told DNA Info. "But I really don't see how it's going to affect my shoppers or merchants."
Douglas Brookman, director of operations at EHG, conceded that the neighborhood, a global symbol of urban decay in the 1970s, posed certain challenges. But he added that as in other nascent areas where hotels have been bellwethers of transformation, the Opera House could be pivotal to the South Bronx's next life.
"I think the biggest concern for people is the stigma of safety," he said. "I think it's getting people to feel comfortable."