After 20 Years, Samuel French Leaves 45 West 25th Street
---
---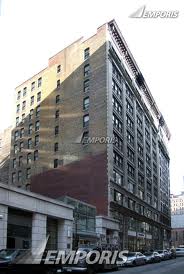 Samuel French will be relocating within the Midtown South market, the Commercial Observer has learned.
The 183-year-old play and script publishing and licensing company will be relocating from its offices at 45 West 25th Street. As Ken Fishel of Legacy NY noted, the firm was located in the building for more than two decades and they decided to change things up.
The move can also be attributed to Bonobos' rise and request for more office space within the building. The online retailer, which has taken the men's chino market by storm, will be expanding their presence.
The company continues to appeal to the larger audience, especially with their new-age "guide shops," or retail locations that do not sell any merchandise but rather allow customers to size themselves before purchasing online.
On the other hand, Samuel French will take a 7,000-square-foot space at 235 Park Avenue. The office, spanning the entire fifth floor, will be custom designed and built. Final touchings and move in is slated October.
"They wanted a fresh space," added Mr. Fishel. "They wanted to stay within the Flatiron and they wanted a brand new layout. Bonobos gave them the opportunity."
Mr. Fishel was joined by his colleague Jessica Jaber, a director at Legacy NY, in representing the tenant. In-house broker Gerarld Shallo represented the landlord, SP Realty. The deal is set to extend through 2023 and will bringing in about $3.3 million in rent revenue.