12 Years After Terror Attack, Tourism, Retail Surge Across Lower Manhattan
---
---
Though the city lost hundreds of millions of dollars in tourism revenue following the terrorist attacks of Sept. 11, 2001, a steady rebound in tourism and the closely tied retail market has occurred, perhaps best personified by the rebirth of Lower Manhattan.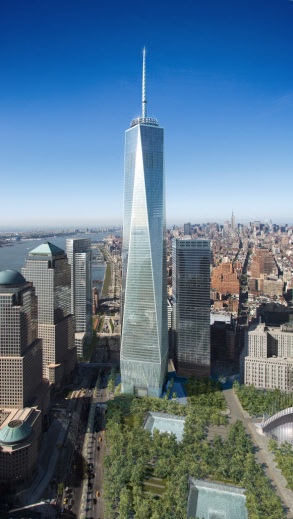 "There's a lot going on Downtown that shows it is stronger and better today than it ever was," said Douglas Elliman's Faith Hope Consolo. "I was very cautious in watching what would happen with all the new buildings and the changes, but it has really matured and I have a lot of confidence in Downtown."
Tourism halted to a standstill following 9/11, but by 2012 the city had logged another record-breaking year, with 52 million visitors helping to create $55.3 billion in economic impact.
Data from the Downtown Alliance shows that in 2002 there were just four million visitors to Lower Manhattan events, museums, and attractions, but by last year the number of unique visitors to the submarket had risen to 11.5 million, helped in no small part by the success of the 9/11 Memorial as a new tourist destination.
Now Lower Manhattan has been repositioned as a premier retail destination. The hundreds of thousands of square feet of shopping space coming online at Brookfield Place, 1 World Trade Center and the redeveloped South Street Seaport stand to benefit from steadily increasing asking rents, and to bring them to a place they've never been before.
"Clearly new buildings with strong, high-end retail, combined with the completion of the memorial and the museum, will attract a lot of additional foot traffic," said Ken McCarthy, chief economist at Cushman & Wakefield. "And the highest priced corridors in Manhattan are those that have the most foot traffic."
As of spring 2013 average retail rents along the Lower Broadway corridor had risen to $232 per square foot, up more than two-and-a-half times the 2001 rates, and up 26 percent from 2011, according to the latest available data from the Real Estate Board of New York.
"The increases in tourism, the new residential population and the change in worker mix and industry appeals to a different type of retailer," said Stephanie Jennings, vice president of economic development at Downtown Alliance.
High-end shops like Burberry, Michael Kors and Salvatore Ferragamo now mix in with kids clothing and home furnishing stores, blending with old favorites Century 21 and J&R Music and Computer World. Ms. Consolo said she is in talks with as many as a half dozen retailers—ranging from luxury retailers in beauty, optical, jewelry and fashion—who are soon-to-be in contract for space at Brookfield Place, where she said asking rents are $350 per square foot and higher.
"They have quite the lineup coming in," she said, declining to name the retailers because of the ongoing negotiations, but noting that retail space at 1 World Trade Center will warrant similar premiums. "This is all going to make Downtown very dynamic."
Ms. Consolo did note, however, that a gap still persists in the artistic and entertainment industries, with more such venues needed to support the growing residential and office populations.
"The thing that is missing in Downtown is entertainment," she said. "Those holes still have to be filled."
However, perhaps the most important gap that's already been filled exists amid lower Manhattan's skyline, where the twin towers left a gaping hole both physically and metaphorically, but where 1 World Trade Center now stands, shining, and perhaps with a shade of defiance.
"I usually take a moment to look out of my windows, which face the downtown landscape of what used to stand tall there, and reflect upon the lives lost and how far we have come since then," said Eastern Consolidated's Adelaide Polsinelli, regarding the upcoming anniversary.
"I also reflect, with honor and gratitude, on Larry Silverstein for his unwavering strength and perseverance in rebuilding, bigger and better than before."
1 World Trade Center
,
9/11 Memorial
,
Adelaide Polsinelli
,
Brookfield Place
,
Burberry
,
Century 21
,
Computer World
,
Cushman & Wakefield
,
Douglas Elliman
,
Downtown Alliance
,
Faith Hope Consolo
,
J&R Music
,
Ken McCarthy
,
Larry Silverstein
,
Real Estate Board of New York
,
South Street Seaport
,
Stephanie Jennings