Wells Fargo Buys ING's $1.6 Billion Loan Portfolio
---
---
Wells Fargo outbid Bank of America, Capital One and TD Bank and reached an agreement to buy a portfolio of ING Real Estate Finance's 29 U.S loans with a total outstanding balance of $1.6 billion.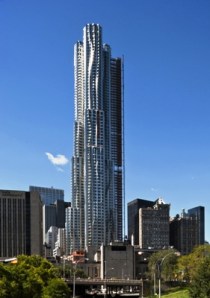 The sale amounts to approximately 50 percent of ING's U.S. portfolio. The Dutch company is moving ahead with its plans to withdraw from the U.S. commercial real estate market.  As previously reported by Mortgage Observer Weekly, ING planned to sell a portfolio of $2.5 billion U.S. loans and at the end of June 2013 selected four bidders for the second round of offers.
Several deals paid off right before the sale to Wells Fargo. The rest of the portfolio will be held onto or sold in one off transactions, according to a source familiar with the deal.
ING was among the most active European lenders before the financial crisis. Several Irish and German banks before it have been forced to pull out of the U.S. market after the crash. Between the third quarter of 2010 and the third quarter of 2012, for instance, German banks' outstanding loans held in U.S. branches dropped by 37 percent, to a total of $7.2 billion, according to CMBS and mortgage data provider Trepp.
In 2008, ING was bailed out by the Dutch government with a $13.5 billion capital injection. The European Commission required the bank to sell units and shrink its balance sheet by 45 percent by the end of 2013. On June 14, 2013, ING announced it has reached an agreement to sell its mortgage business in Mexico, ING Hipotecaria, to Banco Santander.
The $2.5 billion U.S. performing loans portfolio that ING was planning to sell included mortgages on buildings spread across the country, in New York, California and Virginia, among other states. These included some notable Manhattan properties, such as New York by Gehry, at 8 Spruce Street and the Metropolitan Tower at 142 West 57th Street, between Sixth and Seventh Avenues, according to sources familiar with the portfolio.
A unit of ING provided a four-year $100 million loan on the 245,500 square-foot Metropolitan Tower in 2011, according to Real Capital Analytics. The 76-story skyscraper New York by Gehry, designed by architect Frank Gehry, is financed with a  $539 million loan provided by a syndication of six led by Hypothekenbank, according to data from Real Capital Analytics.
"Many of our existing customers have loans in this portfolio as well, and we look forward to meeting the needs of those customers while strengthening our commercial real estate business through this acquisition," said Mark Myer head of commercial real estate at Wells Fargo.
"This divestment is a result of the successful execution of our strategy to capitalize on current robust U.S. market conditions to generate strong interest in the loan portfolio among a high-quality pool of potential buyers," said Michael Shields, managing director and head of ING Real Estate Finance Western Europe, UK, USA and Structured Products.
Morrison & Foerster LLP served as counsel to ING Real Estate Finance in the transaction, while Dechert LLP served as counsel to Wells Fargo Bank, N.A.
142 West 57th Street
,
8 Spruce Street
,
Banco Santander
,
Bank of America
,
Capital One
,
Dechert
,
Hypothekenbank
,
ING Hipotecaria
,
Mark Myer
,
Metropolitan Tower
,
Michael Shields
,
Morrison & Foerster
,
New York by Gehry
,
Real Capital Analytics
,
TD Bank
,
Trepp
,
Wells Fargo