One on One with a ConnectNYC Fiber Challenge Winner: Creative Hub 3rd Ward
---
---
If you check out the city Economic Development Corporation's map of fiber availability in New York City, it's hard to miss the sprawling fiber-less emptiness of poor Brooklyn and Queens. With the exception of two prominent east-west channels of wiring, things are looking a little sparse.
So you can imagine 3rd Ward's excitement when it learned not only that it had won the ConnectNYC Fiber Challenge, but also that Time Warner's fiber was laid right outside its East Williamsburg building.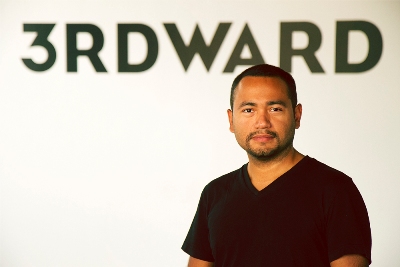 "Time Warner actually had their points right outside on the corner," said Carlos Henriquez, 3rd Ward's IT director, "So they just went in through the building. It was pretty straightforward. We have really high ceilings, and they did the routing through the piping that was already there. It was pretty easy."
3rd Ward is a self-described "place to make things," home to a host of multidisciplinary creative classes—from cooking to woodworking—as well as small businesses that take advantage of 3rd Ward's co-working spaces. "All our members and students require Internet [access] to learn new skills [and] run their small businesses," said 3rd Ward's Challenge submission.
And the folks at 3rd Ward aren't particularly overjoyed with their existing Internet situation. "We have a wireless WiMAX link, 20 [Mbps Download] 20 [Mbps Upload]," said Mr. Henriquez. "[But] we do have to split it between staff and users," he said, noting that users generally end up with Internet speeds around 10 Mbps.
To put the fabulousness of fiber into perspective, it can provide speeds of 150 Mbps—more than 10 times what 3rd Ward's Internet users are used to.
Though fiber has been installed in the building, Mr. Henriquez said 3rd Ward is still waiting on a few more pieces of equipment before the it will be fully up and running. Still, he says, people are getting excited, and new potential clients are inquiring about the fiber broadband installation at 3rd Ward's front desk.
"[3rd Ward]'s going to be definitely more appealing," he said.