Nordstrom Pays $102.5 M. for Midtown Flagship
---
---
Seattle-based luxury retailer Nordstrom has reportedly paid $102.5 million for the site of its future Midtown flagship store at 225 West 57th Street.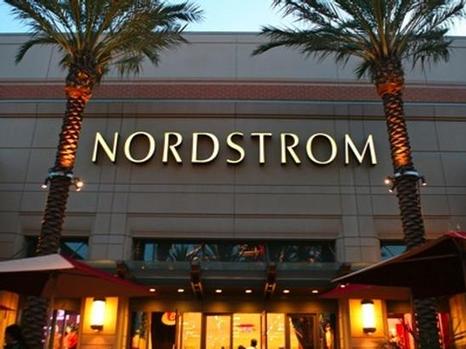 The seven floor store will anchor a massive 88-story, 1,550-foot residential condo tower that Extell Development is building at the site.
The retailer said its store will encompass 285,000 square feet when it made the announcement of its intentions to anchor the new tower last summer.
The tower, at 1,550 feet, is set to become one of the tallest in the city, topping the Empire State Building and far surpassing Extell's One57, the towering residential building that is slated to become the tallest residential building in the city… but it won't be for long if all goes as planned.
Extell is pressing ahead aggressively with its plans at 225 West 57th, despite the Department of Buildings having not yet approved the plans, according to the New York Post, which broke news of the sale yesterday.
The firm recently obtained a new $300 million mortgage from Blackstone, paying off a previous loan from HSBC, and last week it paid $25 million for the Beethoven piano building at 223 West 58th Street – the last piece of the puzzle needed to forge ahead with construction. Nordstrom also took over a $1 million mortgage from a Blackstone entity, the Post noted.
The venture is Nordstrom's first full line department store in the city. It closed a temporary Treasure & Bond shop it operated in SoHo. There is a Nordstrom Rack near Union Square.
223 West 58th Street
,
225 West 57th Street
,
Blackstone Group
,
Department of Buildings
,
Empire State Building
,
Extell Development Company
,
HSBC
,
nordstrom
,
Nordstrom Rack
,
One57
,
Treasure & Bond