Nonprofit Consolidates Four Offices Into 41,000-SF at 120 Wall Street
---
---
The non-profit AFS-USA (formerly the American Field Service) will consolidate 180 employees from across the country in a new Financial District headquarters after signing a 15-year, 41,000-square-foot lease at 120 Wall Street.
Alan Desino of Colliers international represented the tenant. Roger Silverstein and Joe Artusa represented the landlord, Silverstein Properties, in-house.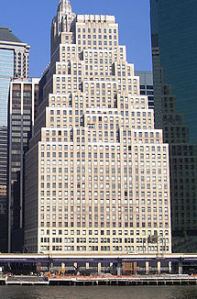 "After a thorough analysis of the four AFS-USA offices across the U.S., including their staffing, travel, recruitment, and operational considerations, we recommended that they bring their entire team into more efficient, high-end space at one location in Lower Manhattan," Mr. Desino said in a prepared statement.
AFS-USA is the American branch of AFS Intercultural Programs, an umbrella group that emphasizes youth intercultural programs and sends more than 1,5000 students abroad each year in its exchange programs. The tenant will bring workers from offices in Baltimore, Maryland; St. Paul, Minnesota; Portland, Oregon and 1 Whitehall Street in Manhattan to the new fourth floor digs by the end of this year.
"We are delighted to welcome AFS-USA to 120 Wall Street," Mr. Silverstein said in a prepared statement. "For nearly 20 years, 120 Wall Street has been New York City's exclusive home to not-for profit organizations. Not only do these organizations benefit from no real estate tax payments in a first-class modernized building, they are an integral part of the great future of Downtown Manhattan — the City's fastest-growing and most exciting neighborhood. We look forward to a great relationship with this industry leading organization for many years to come."
Silverstein reopened the 34-story, 615,000-square-foot office building in mid-November after it sustained damages in Superstorm Sandy. In May another nonprofit, the American Institute of Chemical Engineers, inked a 16,506-square-foot deal the property.