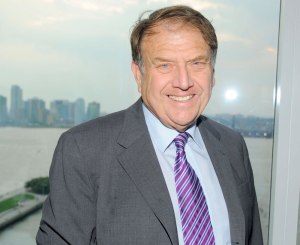 Prodigy was sitting in a first-class airplane cabin somewhere over the Pacific Ocean when he first put a face to the name of the New York real estate dynasty that shaped his childhood.
The rapper, one half of hip-hop group Mobb Deep, was en route to a show in Brisbane when he met a fellow passenger with likely a different travel itinerary.
"This older white lady was sitting next to me," Prodigy said by telephone. "We started talking and, surprisingly, she was Mrs. LeFrak.  Seriously. You know how you make small talk when you're sitting next to someone on a plane. She started telling me her story. I started telling her mine."
A critical episode of Prodigy's story took place in LeFrak City, the 20-building, 40-acre housing complex in Corona, Queens, that the rapper moved into in 1985. He was 11 years old and still best known as Albert Johnson. LeFrak City, on land purchased from the Astor family estate for $6 million by LeFrak Organization chief Samuel LeFrak, partially opened in 1962 with aspirations of providing a self-sufficient city within a city for middle-class New Yorkers who were taken with the development's elevators and air conditioning—amenities rarely seen in nonluxury apartment buildings of the time. (Mr. LeFrak emphasized safety, and those elevators featured television surveillance.)
"I gave the people what they wanted at a price they could afford to pay,'' Mr. LeFrak once said. "I took them out of public housing, out of the ghettos. I was the only one who put my name to it. I wasn't hiding behind a 'realty.'"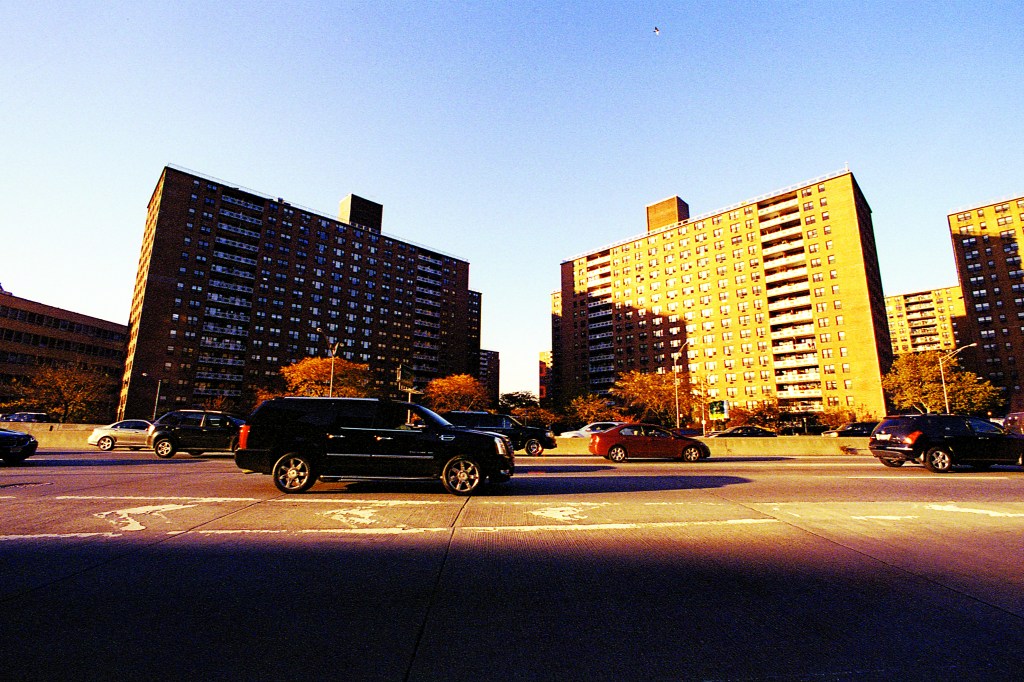 Befitting what was often described as an urban response to Nassau County's Levittown, there were also swimming pools and tennis courts. A 1960 New York Times article blithely noted the presence of bomb shelters to assuage Cold War-era jitters.
The bomb never dropped. But by the time Prodigy arrived at LeFrak, the bottom had fallen out. The 1980s crack epidemic accelerated the city-wide crime surge of the previous decade, in particular ravaging communities like LeFrak City that were already faltering post-white flight (the LeFrak Organization had been at the center of a discrimination suit in which the government accused it of bias against blacks). Frightened residents told the Times that LeFrak City might "suddenly decline into a slum."
Yet despite the decay that defined LeFrak City's first quarter-century, the complex, which is not public housing, produced a generation of stars. Former residents include NBA standouts Kenny Anderson and Kenny Smith, Sony Corporation President and Chief Executive Officer Kazuo Hirai, and musical talents spanning the unfathomably wide gulf between gangsta rap (Prodigy and Noreaga aka N.O.R.E.) and the Spin Doctors, whose bass player Mark White lived in LeFrak City.
Prodigy quickly cited LeFrak City as an influence on his career, even if it mostly served as a crucible with obstacles including gunfire and undercover cops. The crack epidemic is past. And on the heels of LeFrak's 50th anniversary last year, broad swaths of the development are under scaffolding as renovations continue—the latest instance in which the vicissitudes of this signature apartment development mirror the ups and downs of its tenants.
"The most shocking thing [about LeFrak] was seeing a bunch of little kids my age making money off of selling crack," Prodigy said of his first impression as a newcomer.  "All my friends were dealing drugs"
Four years before Prodigy arrived at the complex from Hempstead, on Long Island, the City Planning Commission dispatched seven housing experts to address what then-Vice Chairman Martin Gallent described as "confusion" of "crisis proportions" at LeFrak City. LeFrak Organization Director of Marketing Alvin Moskowitz referenced the development's "ethnic problem," citing "too many contesting tenant groups.''
Yet what at the time seemed to be intractable fiscal, social and narcotic woes at LeFrak City and beyond had barely dissipated by the middle of the decade. The complex's self-contained isolation from the surrounding neighborhood—it rubs up against the Long Island Expressway—likely compounded the issues.
And Prodigy was not immune to the criminal vise grip.
"I got caught up because all my friends were caught up," he said. "And they were making money. I wanted to have that stuff too, so I started selling. And after the first couple of times, I got locked up. So I knew right away that wasn't for me [laughs] and stopped doing it. Really as I soon as I stepped outside to do my thing, the police, the undercover cops, would run up on me."