Hurricane Sandy Rebuilding Task Force Outlines Strategy
---
---
Housing and Urban Development Secretary Shaun Donovan, chair of the Hurricane Sandy Rebuilding Task Force, today announced a strategy intended to both act as a model for communities across the country faced with extreme weather and offer guidelines on how the government will continue to invest in the areas affected by last fall's storm.
"Recent disasters have shown families how our changing climate is impacting lives and nowhere is that more apparent than in New York," Mr. Donovan, a native New Yorker who previously served as commissioner of the Department of Housing Preservation and Development, noted on a conference call earlier today.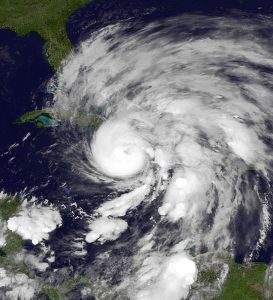 The task force's 69 recommendations include a process to prioritize large-scale infrastructure projects while ensuring those projects are built to withstand the effects of climate change. Additionally, the strategy outlines how to better insulate energy infrastructure from damage during future storms in order to limit the widespread power outages and fuel shortages that were so critical during Hurricane Sandy.
"One major focus of the climate action plan is protecting critical infrastructure," Mr. Donovan noted during today's call.
Also among the recommendations are strategies aimed at strengthening Sandy-affected communities. These include the launch of Rebuild by Design, a competition established to attract world-class architects and engineers who will develop projects to make communities better prepared for future storms.
"It is important not just to rebuild but to better prepare the region for the existing and future threats exacerbated by climate change," Mr. Donovan wrote in a letter preceding the task force's report.
The task force has established a process for each of its recommendations, including individual action plans, Mr. Donovan noted, adding that the group will dissolve over the next six weeks. Each recommendation will be carried out by a federal department or agency and tracked by an assigned team.