After a Glimmer of Hope, Does Comcast Stand a Chance?
---
---
In its first quarter since Comcast took control of NBCUniversal, its earnings rose 28.6 percent, from $1.35 billion to $1.7 billion, according to reports published last week.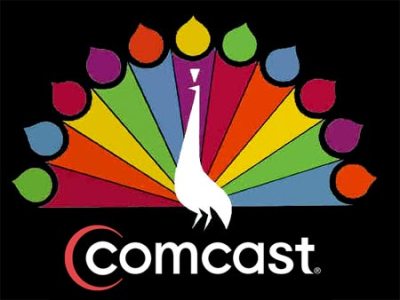 New York Times reporter Brian Stelter suggested that broadband services, not cable TV, account for the profit boost, since 9 out of 10 households already subscribe to some sort of pay TV service—such as HBO or Showtime—and only two-thirds to broadband. In the second quarter, Comcast gained 187,000 new broadband subscribers.
In other words, after years of watching customers slowly trickle to other service providers like Verizon FiOS, Comcast is finally starting to profit, and experts believe that Netflix (NFLX), Hulu Plus and Apple (AAPL) TV, along with the capability to watch TV on the Internet, are likely to lead to the extinction of the cable TV industry within the next few years. Plus, higher demand and stiffer competition will undoubtedly have an impact on what leading companies offer their customers.
"Broadband is where it's all at," said Morris Tabush, founder and principal of Tabush Managed IT Service Providers. "Netflix, Apple TV and Hulu Plus allow consumers to get the TV and movies they want without paying such high monthly fees to the cable company. Rather, they pay to the content providers."
"Also," added Mr. Tabush, "broadband service in a residential address is less competitive than TV service, as DirecTV and Dish Network can't deliver the same broadband speeds through their satellite networks. The only real options these days are cable modem or fiber."
According to Jeff Pagano, client services manager at Power Consulting Group, Comcast's business Internet service is excellent. "They offer phenomenal bandwidth and Internet speeds for the money you pay, which is easily comparable to FiOS, if not better," Mr. Pagano said. "They seem to not suffer from the same poor customer service reputation that Time Warner Cable does. If businesses can get Comcast Internet service, I'd strongly advise they consider getting it."
He continued to cite Comcast's intuitive thinking in having taken "aggressive, bold steps into content" and with its strong overall performance in the broadband business. "With their total takeover of NBCUniversal, we're seeing a derivation of a concept used to great effect at Netflix; customers will pay for content. You can produce it yourself (like Netflix) or buy some (like Comcast)."
And, there are other benefits, he asserted. "Content business performance along with adding 187,000 broadband customers in Q2 this year all adds up to a 52-week high for the stock price," he said.
But Pete Giampietro, owner and vice president of consulting company Teleplan Associates, is quick to criticize Comcast's performance. "Comcast in the broadband space has a way to go before it is viewed as competitive to the Verizons of the world," he said. "When people think of Comcast, they think of TV. And when they think of Verizon, their focus is on broadband."
"The advantage will go to the player who has the most content and the best pricing," he added. "This, by the way, provides lots of leverage to the 'content providers,' who use their providers' networks to deliver their signal."
Peter Grace, director of IT for Stack Exchange, says these days pretty much the only way someone can get consistent high-speed Internet is through a cable company. "If Google (GOOGL) continues their plans to blanket the country with Google Fiber, then all the other Internet companies are screwed. If you wanted the same speed as the Google Fiber connection, you'd have to essentially duct-tape 20 of Comcast's fastest cable modems together," he said. "If the cable, broadband companies aren't shitting themselves yet, they will be once their executives realize they're about to be schooled by Silicon Valley."
Brian Stelter
,
Comcast
,
DirecTV
,
Dish Network
,
Hulu Plus
,
Jeff Pagano
,
Morris Tabush
,
NBCUniversal
,
Pete Giampietro
,
Peter Grace
,
Power Consulting Group
,
Stack Exchange
,
Tabush managed IT Service Providers
,
Teleplan Associates
,
Time Warner Cable
,
Verizon FiOS
,
Apple
,
Google
,
Netflix