Steinway Hall's Final Movement Begins Following $131 M. Sale
---
---
Earlier this year Steinway Musical Instruments announced that its grand pianos would soon play their final notes at the legendary Steinway Hall after years of actively seeking a buyer pulled in a $46 million bid.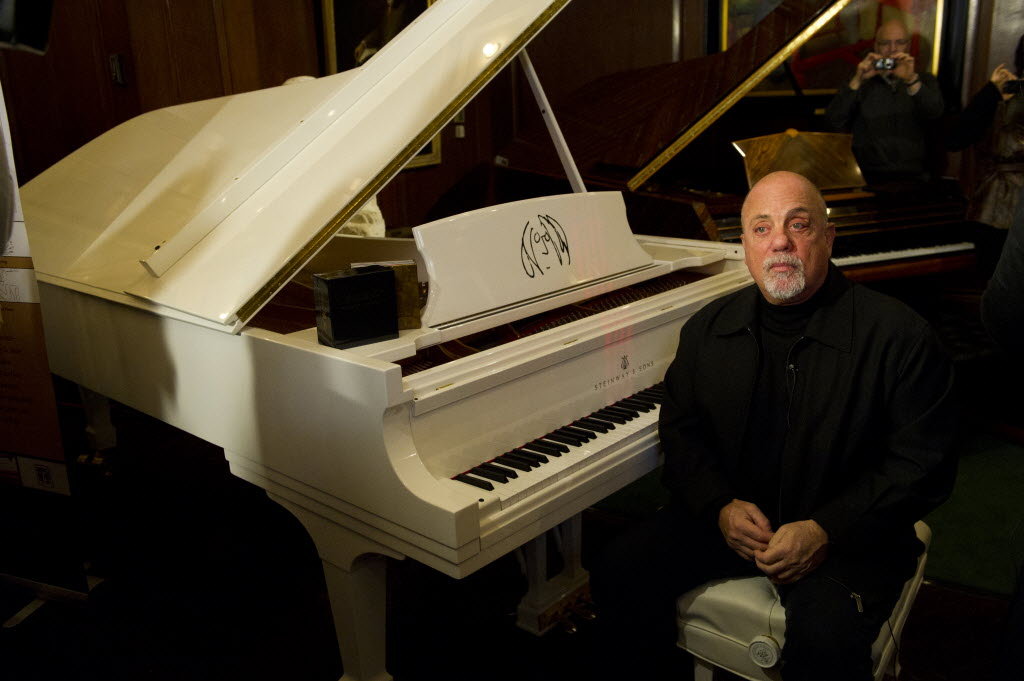 JDS Development Group and its partners in the purchase have now paid $131.5 million for the land underneath it, city records posted this weekend show, paving the way for a condominium tower adjacent to the building that will use air rights from the hall.
Steinway said in March that it would remain in the building for at least 14 rent-free months after closing the deal, with an option to rent for an additional four months, but that the legendary hall would then move on to a new space.
"Over the next year or so, we will be preparing for the creation of a 21st century Steinway Hall in Manhattan, the firm's chairman and CEO, Michael Sweeney, said at the time. "Our Concert & Artist division is working on designs for a space that meets the needs of today's artists and customers just as the Steinway family conceived our current location nearly 100 years ago."
Mr. Sweeney hinted at the time that the company, which still makes pianos in Astoria, Queens, where it has done so for more than century, will more than likely settle on a Downtown retail location.
Meanwhile, JDS Development Group, with Property Markets Group and Atlantic Partners, has planned a 247,000-square-foot, 16-story building tower that, along with a vacant lot at 105-107 West 57th Street, will be home to a new mixed-use development by 2016.
It was reported earlier this month that Meridian Capital Group had arranged $230 million in financing for the project, around the same time that JDS recapitalized and consolidated the development parcel at 105-107 West 57th.
The three-floor Steinway Hall showroom features a first floor retail space, second floor practice rooms and a legendary basement housing professional concert pianos – where Vladimir Horowitz and Serge Rachmaninoff once played together.
Steinway built the showroom in 1925 with marble columns, wood paneling and ornate ceilings, complete with an array of concert grands, baby grands and uprights, and it was registered as a historic and cultural landmark in 2001, meaning that the Landmarks Preservation Commission must approve any new uses or changes.
After a 1958 decision to sell the land and the building, Steinway & Sons was a tenant in the building for four decades until it reacquired the building for a reported $62 million from Wexford Management and Bear Stearns in the late '90's.
Close to Carnegie Hall, the showroom has been a gathering spot for generations of pianists and Mr. Horowitz and Mr. Rachmaninoff reportedly played there for the first time in 1928, culminating in Rachmaninoff's Piano Concerto No. 3.
Steinway Musical Instruments announced earlier this year that it had agreed to be acquired by the private equity firm Kohlberg & Company for roughly $438 million.
The seller of the land was listed as Wexford Capital. Representatives at Wexford, JDS Development and Steinway could not be reached for immediate comment.
In 2011 a portrait of pop legend and piano man Billy Joel was unveiled at Steinway Hall. As the only non-classical performer in the lineup, Mr. Joel joked at the time about his painting's proximity to Mr. Horowitz, telling the Associated Press that he didn't know "how crazy" the classical wizard would have been about it.
Little did he know that the famous piano maker would be "Movin' Out" so soon.
105-107 West 57th Street
,
Atlantic Partners
,
bear stearns
,
billy joel
,
Carnegie Hall
,
JDS Development Group
,
Kohlberg & Company
,
Landmarks Preservation Commission
,
Michael Sweeney
,
piano
,
Property Markets Group
,
Serge Rachmaninoff
,
Steinway Hall
,
Steinway Musical Instruments
,
Vladimir Horowitz
,
Wexford Capital
,
Wexford Management
,
Meridian Capital Group