Sprint to Provide All 277 Subway Stations With Wireless Coverage
---
---
Sprint and Transit Wireless announced Wednesday that they have finalized a deal that will bring wireless voice and data service to all 277 underground New York City subways.
"As we build out our new network, adding the vast underground New York City subway system brings a whole new level of connectivity to our customers, whether they're consumers, public safety representatives, first responders or city workers," said Greg O'Connor, vice president of engineering at Sprint.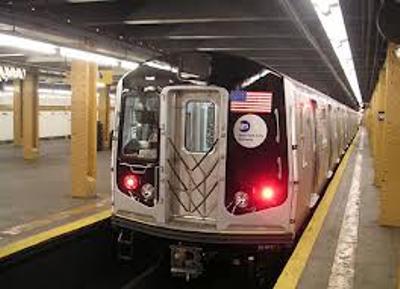 Transit Wireless has connected 36 subway stations over the past two years. Initially, six stations in Chelsea went online in September 2011. Then 30 more stations were connected in April 2013, including the Times Square, Rockefeller Center, Lincoln Center and Columbus Circle stations.
Sprint will install equipment at these 36 previously wired stations. This should provide Sprint, Boost Mobile and Virgin Mobile customers with service by early 2014.
Sprint will then participate in creating wireless hubs at 40 previously unwired stations, including Grand Central Station, 34th Street-Herald Square and Bryant Park in Midtown Manhattan and stations throughout the borough of Queens.
The remaining stations will receive service at an unspecified future date.
Sprint is looking to catch up with T-Mobile and AT&T, which expanded agreements in November of last year with Transit Wireless to provide service to the 36 connected stations.
This leaves Verizon Wireless as the only major carrier left to sign a deal. However, pursuant to a Transit Wireless press release in April 2013, it too is negotiating to establish a presence in the near future.
"The ability to make and receive phone calls underground is an important improvement for safety and security as well as convenience, and our customers will certainly appreciate it," said MTA chairman and CEO Thomas Prendergast.