Municipal Broadband: What Chattanooga Has That New York Doesn't
---
---
When Google Fiber announced it would be providing speeds of 1 gigabit per second in 2010, many cities jumped at the opportunity to get wired.
In 2011, Google revealed that Kansas City, Kansas, would be the first city to receive the service. It's now clear that another 12 cities in Kansas and Missouri are coming next, according to the Google Fiber website.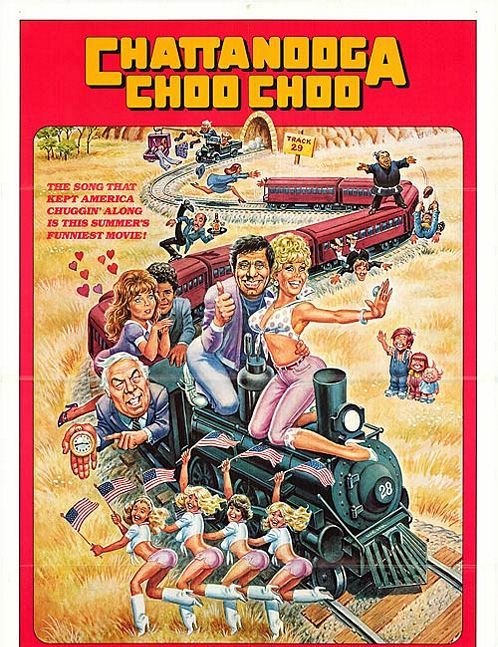 Chosen cities are broken up into so-called "fiberhoods," distinct neighborhoods that will be receiving fiber, experts told Wired City. With a one-year contract, Google provides users speeds of 1 gigabit per second for $70 per month. According to Google, this speed is "100 times faster than what most Americans get today."
The monthly fee of $70 is possibly the most amazing aspect of Google Fiber. Currently, New Yorkers pay more for worse speeds, which makes current fees appear arbitrary.
Google recently announced that Provo, Utah, will be wired by the end of 2013, and Austin, Texas, by mid-2014. Sorry, but NYC isn't on Google's mind, and won't be for the foreseeable future.
While Google Fiber is transforming the telecommunication landscape of a few lucky cities, it is doing so slowly. There is a web of bureaucracy and expenses for Google to wade through before it can even begin the expensive installation process.
In 2008, the local government in Chattanooga, Tennessee, took matters into its own hands by providing municipal broadband to all of its local residents and commercial properties.
Danna Bailey is vice president of Corporate Communications for EPB, the municipally owned electric power distributor in Chattanooga. Ms. Bailey told Wired City that EPB first started looking to install a communications infrastructure for the primary purpose of improving their electric power system. "Broadband," she explains, "was not really the primary driver."
In 2005, Lawrence Berkeley National Laboratory (Berkeley Lab) researchers Kristina Hamachi–LaCommare and Joe Eto released a report estimating that electric power outages and blackouts cost the nation about $80 billion annually.
As Bailey explains, "Using the Berkeley Lab's study, the city of Chattanooga estimated that our economy loses around $100 million a year to power outages."
In 2008, to reduce this issue, Chattanooga decided to build a fiber optic network for smart grid deployment. The smart grid knows when something has been damaged and can pinpoint the location of the problem. In many cases it can re-route power around any damage until crews can make repairs on-site.
Once the system was in place, and fiber was deployed throughout the city, EPB was able to make fiber broadband services available as well.
To fund the project, in 2008, the city took out a loan for $169 million dollars with the intent to build out 80 percent of the venture over 10 years. Concurrently, the city applied for a grant to expedite the smart grid deployment from the Department of Energy. The city was awarded a $111 million grant. The influx of cash allowed the EPB to finish the entire project by 2011.
The smart grid itself ended up costing $280 million, and another $23 million was needed to pay for the electronic equipment necessary to make the grid capable of providing high-speed internet, TV and phone services.
Once integrated, the smart grid began to save the city millions. The grid has helped reduced the length of power outages by approximately 50 percent, according to Ms. Bailey, which saves the collective businesses in the area an estimated $50 million a year. Another $10.5 million is saved annually thanks to operational efficiencies.
Through EPB, residents and businesses can buy TV, phone and Internet services. The lowest speeds available are 50 Mbps, for $58 per month. Like Google Fiber, speeds reach 1 gigabit per second. However, Google Fiber is able to provide this speed at a much cheaper rate.
The profits Chattanooga garners are slowly being used to pay off the original $169 million loan. The total amount due for the loan repayment for 2013 is $12.4 million. According to Ms. Bailey, this year, based on conservative projections, EPB will easily cover the payment.
The business model clearly works. At the moment approximately 33 percent of Chattanooga receives broadband from EPB. Chattanooga is home to about 150,000 households and businesses. Roughly 48,000 households and 4,000 businesses subscribe. Four years after the grid's construction, the service is still increasing in subscribers. "It still grows by a couple hundred subscribers a week," Ms. Bailey says.
The program was expensive to institute, but Chattanooga's achievement implies that other cities can successfully implement similar technology.
The Institute for Local Self-Reliance (ILSR) reports that nearly 400 communities have some form of publicly owned telecommunication network. However, some states are trying to prevent future municipal broadband growth. According to ILSR, "19 states have barriers in place to discourage or prevent local communities from deciding locally if such an investment is a wise decision."
New York is not one of the 19 states that have barriers in place, but the Big Apple faces its own complications. Chattanooga's population is nearly 50 times smaller than NYC's. It would cost billions to integrate a similar system in the five boroughs.
Small cities like Chattanooga are also less likely to have issues from local providers (although Chattanooga was sued twice). In New York City, however, if municipal broadband is proposed, current providers will not lie down without a fight.
Broadband perception may be the largest barrier of all. Many people do not realize the extreme importance of high-speed Internet. For many, Internet is still looked at as a tool for entertainment, but this is inaccurate. As Ms. Bailey puts it, "True high-speed Internet is this century's electric power."
Chattanooga
,
Danna Bailey
,
EPB
,
Google
,
Google Fiber
,
Institute for Local Self-Reliance
,
Joe Eto
,
Kansas City
,
Kristina Hamachi-LaCommare
,
Lawrence Berkeley National Laboratory
,
Municipal Broadband
,
Provo