Laser & Skin Surgery Center of New York Inks 6,654-SF Murray Hill Deal
---
---
After a series of breakout deals at 317 East 34th Street, the Laser & Skin Surgery Center of New York has upped its footprint at the property to 32,794 square feet.
David Levy of Adams & Company represented the tenant and landlord, 317 East 34th Street LLC, in the latest transaction, a total 6,654-square-foot deal that includes a 4,547-square-foot new lease and 2,107-square-foot renewal.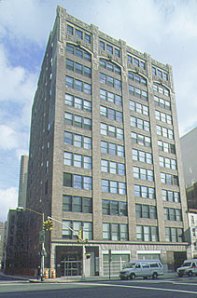 "We are pleased that the Laser & Skin Surgery Center of New York has chosen to renew and expand their practice with us," Mr. Levy said in a prepared statement. "317 East 34th St. is a great building for tenants in the medical field as the layouts are extremely spacious and there are many similar professionals within the building."
Additional medical tenants at the 12-story, 105,572-square-foot property near the East River include Lower Manhattan Dialysis Center, NYU Hospital, NYU, Beth Israel Medical Center, Murray Hill Medical Group and Pediatric Associates of NYC.
Mr. Levy could not immediately be reached for further comment.