Class B Rents in Midtown South Surpass Midtown
---
---
Demand for space in Midtown South, where the majority of properties are Class B, drove effective rent for buildings in that classification beyond Midtown in the second quarter, according to data from CompStak. Midtown South Class B effective rent was $46.67 per square foot for the quarter, while Midtown registered effective rent for Class B of $44.17.
Though availability is tight in the city's hottest submarket, those companies that are able to find space are driving up rents–and there is no end in sight.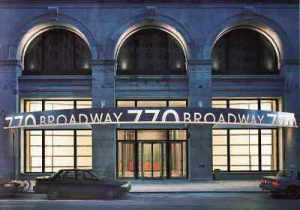 "This trend will hold on for a while because you have no other options if you're looking for this type of building," Noam Shahar, research director at CompStak, told The Commercial Observer.
After a minor pullback during the first quarter, Midtown South's overall effective rent increased nearly $4.50 to $49.09 per square foot, according to CompStak's Effective Rent Report for the second quarter. The increase was largely driven by large Class A deals, including Facebook's nearly 100,000-square-foot lease at 770 Broadway.
Despite a handful of sizable deals, many companies in search of larger blocks of space have been shutout and forced to look elsewhere, including Midtown. Yahoo!, for example, signed a deal for over 175,000 square feet at 229 West 43rd Street, the former headquarters of The New York Times.
Elsewhere in Midtown, high-end transactions, including Och-Ziff Capital's deal at 9 West 57th Street, have driven effective Class A rent to $67.31 per square foot, up $6.95.
Downtown, effective rent remained relatively stable during the second quarter at $33.49. However, rents in lower Manhattan could be on the rise, according to CompStak's report, as concessions fell to 9 percent of deal value.