Winoker Realty Rebranded as EVO Real Estate Group
---
---
Winoker Realty, acquired in February by a partnership of real estate principals, has been relaunched as EVO Real Estate Group, it was announced today.
"We wanted a fresh start and the name EVO comes from the word evolution," Ira Fishman, chief executive officer, told The Commercial Observer "It is the evolution of the company."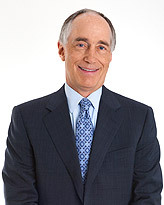 As reported by The Commercial Observer, Mr. Fishman acquired Winoker Realty in partnership with Dana Moskowitz, Nathan Halegua and Josh Halegua less than a year after the death of the firm's president, David Winoker, in a parachuting accident.
Mr. Fishman was formerly a member of the Winoker Realty team from 1998 to 2008 and a partner of Mr. Winoker's for seven years. Prior to acquiring Winoker Realty, Mr. Fishman and Ms. Moskowitz were business partners at ID Real Estate Partners, which has been absorbed into EVO Real Estate Group.
The renamed firm will focus its attention on Midtown South, keen to tap into the popularity of the submarket with the technology and creative industries.
"It is the most active market in Manhattan and the buildings we handle are mainly located in Midtown South," Mr. Fishman noted. EVO Real Estate has set up shop in the Winoker Realty offices at 462 Seventh Avenue, but the firm is seeking to relocate to Midtown South in the near future.
"We are very excited, we feel the timing is good and the market is on a rebound," Mr. Fishman said of the relaunch. "We felt this was the right time to do it, it all came together."