Williamsburg Continues White Hot Streak with Sales of Six Mixed-Use Buildings
---
---
Six mixed-use buildings in or near Williamsburg's fast-evolving southside sold for $27 million. An investment group led by Waterbridge Capital LLC acquired the properties–185 North 3rd Street, 170 South 1st Street, 72 Box Street, 626 Driggs Avenue, 280 Metropolitan Avenue and 290 Metropolitan Avenue–from 170 South First Street LLC.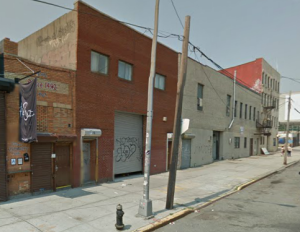 A principal at Coldwell Banker Commercial Alliance, Peter E. Sabesan, represented the buyer and seller.
"We were working with six separate parcels, which made the sale inherently complicated," Mr. Sabesan said in a prepared statement. "But each of these properties offers opportunities for retail and/or residential development in a robust market and we were able to bring all of the parties to the table quickly and amicably."
The parcels, loosely centered around the intersection of Metropolitan and Driggs Avenues, are in an area that recently welcomed Williamsburg's first mainstream multiplex cinema. And Two Trees' dramatic redevelopment of the Domino Sugar plant looms nearby.