Ruby Schron Offers $2 B. for Empire State Building
---
---
The owner of the Woolworth Building has made a $2 billion bid to buy the storied Empire State Building – an apparent effort to thwart the Malkins' plan to make the storied building part of a REIT.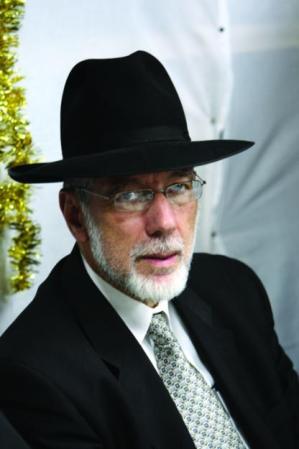 Attorney Stephen Meister sent a letter to the Malkins' attorney on behalf of Cammeby's International Principal Rubin Schron yesterday offering a $50 million deposit to buy the 102-story tower and ultimately offer current stakeholders the ability to retain part-ownership.
"Mr. Schron is ready to go to contract immediately with a $50 million non-refundable deposit; closing in ninety days, all cash," the letter, read by The Commercial Observer, states.  "In lieu of receiving cash, the offer includes an option for Empire State Building Associates participants to remain invested by receiving a membership interest in the purchasing entity."
Such a sale, however, would require an agreement between not only Peter and Anthony Malkin, who have fought long and hard to achieve voter approval to launch the REIT, but also the Helmsley family, which retains a 63 percent stake in the tower's ownership.
While $2 billion is well below appraised values, Mr. Meister justifies the offer in the letter by stating that in the event of a REIT there is "no guarantee of the price at which Empire State Realty Trust, Inc. securities will trade once the lock-out period expires," suggesting that a sale of the building is a safer bet for the Malkins.
Late last month the Malkins announced that they had achieved more than the number of votes necessary to proceed with the launch of the REIT's IPO, following the New York court system's repeated blows earlier in the month against Mr. Meister and a group of dissenting shareholders.
On May 2, Justice O. Peter Sherwood said he would approve a $55 million class-action settlement between the Malkins and a separate group of investors tied to the building.  That ruling came just days after he ruled in favor of the Malkins' plan to buy out investors who opposed the IPO for $100 a share.
Critics have argued that the IPO robs investors of a predictable income stream from the building's rents, though the Malkins have countered that it would offer greater growth, liquidity and diversification opportunities.
Mr. Meister's son, Jason Meister, a real estate broker at the firm Avison Young, is representing Mr. Schron in the bid.  A spokesperson for the Malkins declined comment.  Mr. Meister did not respond to requests for comment in time for publication.