Midtown East Office Condo Sale Reflects 'Ownership Mentality' of Foreign Firms
---
---
Sumitomo Real Estate has purchased a 3rd floor office condominium at 800 Second Avenue in Midtown East for more than $4.1 million, The Commercial Observer has learned.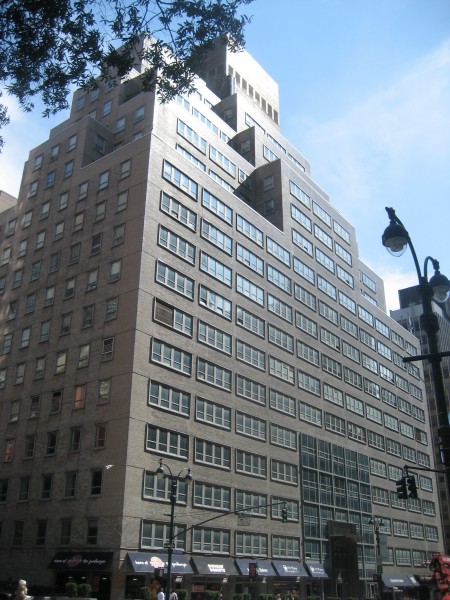 Rudder Property Group, one of the only – if not the only – commercial real estate firms in the city that specializes in the office condo sales market, represented the seller, American Payroll Institute, in the sale of the 10,115-square-foot space.
"The office condo market is the tightest we have seen it since before the recession," Michael Rudder, principal at the firm, who represented the seller with Michael Heller, told The Commercial Observer.  "There are a tremendous amount of buyers on the market with virtually no product available."
Mr. Rudder said office condos represent just two percent of the 500 million square feet of office space in the city, or roughly 10 million square feet across 80 buildings, which is a stark contrast to foreign markets, where companies have an "ownership mentality" and office condos are much more prevalent.
"In many other markets around the world, whether it's Hong Kong, Singapore, Vancouver, Beijing, and all through Europe, a lot more companies own the office space they occupy," he said.
Sumitomo Real Estate is a New York-based brokerage firm that is affiliated with the Tokyo-based real estate investment firm of the same name.  The company will relocate from its 130 West 42nd Street offices and build out the 800 Second Avenue space.
"Sumitomo recognizes the long term benefits of owning an office condominium in a well located, quality building," Mr. Rudder said.
American Payroll Institute, a trade organization that advocates for the payroll industry, originally purchased the entire 20,860 square foot floor at 800 Second Avenue in January 2007, with the intention of occupying a portion of the space.  In 2011, the firm sold 9,645 square feet of the space to the Mission of Equatorial Guinea.  American Payroll will retain and build out the remaining 1,100 square feet.
Sumitomo was represented in-house by Hiroshi Nagata.