Leasing Activity Up in May as Tech Firms Dominate
---
---
Manhattan leasing activity was up 24 percent year-over-year in May to 2.08 million square feet, up from 1.68 million square feet in May 2012, according to CBRE (CBRE)'s latest Manhattan Marketview Snapshot. The three largest new leases were from tech firms, including Facebook's new lease at 770 Broadway, the report noted.
Tech leasing was led by Yahoo!, which snapped up 176,201 square feet at 229 West 43rd Street, the former headquarters of The New York Times. Yahoo!'s lease led the Midtown market, where leasing was up 26 percent over the five-year average of 1.17 million square feet.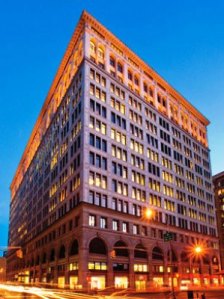 Midtown asking rents were up 2 percent in May to nearly $70 per square foot, reaching the highest levels since early 2009. CBRE's report attributed the increase to a number of factors including the leasing of low-priced sublease space.
May leasing in the tech hotbed of Midtown South was up 24 percent over the submarket's five-year monthly average of 330,000 square feet. The top two leases in Midtown South were both tech firms, including social media giant Facebook which signed on for 99,000 square feet at 770 Broadway. Facebook will be joined at the address by High 5 Games, which has committed to 58,000 square feet.
Average asking rents in Midtown South rose by 1 percent to a record high of $63.59 per square foot, according to the CBRE report. Year-over-year, average asking rent rose 24 percent, or $12.26 per square foot.
The Downtown market failed to match Midtown as leasing fell 43 percent below the five-year monthly average of 350,000 square feet. Despite this, total leasing for the year is still up 21 percent over 2012 year-to-date.