Jersey's Largest Private Medical Practice Onboard Near NY Jets Training Camp
---
---
The Rockefeller Group will develop a four-story, 100,000-square-foot medical office building for Summit Medical Group in Florham Park, N.J., where the state's largest private multi-specialty medical practice signed a 15-year lease within the same development that houses the New York Jets' training camp.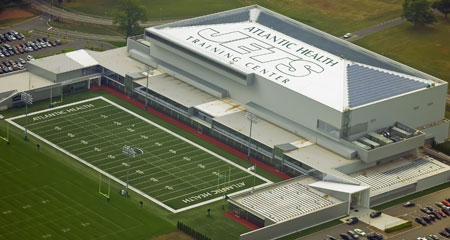 Construction of the facility at 140 Park Avenue will begin in September 2013 with completion and occupancy expected by early 2015.
"We are very happy to bring a new world-class medical office facility to the region," said Jeffrey Le Benger, Summit Medical Group's CEO, in a prepared statement.  "This centrally-located site offers great access to premier medical services for our patients and the surrounding communities."
The building will be the latest development project to break ground at the 268-acre development dubbed The Green at Florham Park, where BASF Corporation has its North American Headquarters, at 100 Park Avenue.
The complex, a redevelopment of a former ExxonMobil research center, will include two other office buildings.  Rockefeller also plans a hotel and 100-acre residential portion, and it's home to the New York Jets' Atlantic Health training facility.
Cushman & Wakefield's Marc Rosenberg and Summit Medical Group COO Karen Graham represented Summit Medical Group in the site selection and lease negotiations.  Clark Machemer and Johanna Chervak represented The Rockefeller Group in-house.