Hudson Companies Closes on Residential 'Game Changer' for Prospect Lefferts Gardens, Brooklyn
---
---
Hudson Companies has closed on a development site at 626 Flatbush Avenue in the Prospect Lefferts Gardens section of Brooklyn, where the developer plans to build a 23-story, 254-unit rental building one block east of Prospect Park, The Commercial Observer has learned.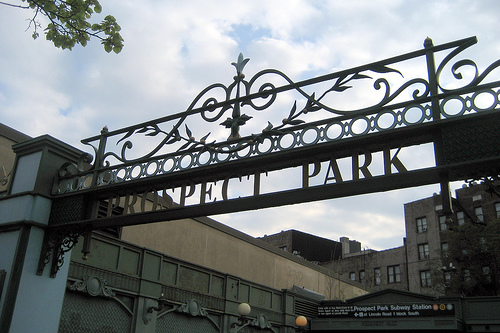 Ariel Property Advisors arranged the $11 million sale of the development site, which the buyer entered into contract on last year, and brokers who arranged the sale are calling it a "game changer" for the neighborhood.
"Prospect Lefferts Gardens is one of the lesser-developed areas that has the most potential because there is a subway is right there, the architecture is beautiful, and access to the park is easy," Jonathan Berman of Ariel Property Advisors, who exclusively represented the buyer and seller with Shimon Shkury, Michael Tortorici, and Victor Sozio, told The Commercial Observer.
The property features 100 feet of frontage on Flatbush Avenue and a roughly 52,265-square-foot rear parking lot. It is located near the Prospect Park Zoo, Brooklyn Botanic Garden, and two blocks from the B, Q and S subway lines. Hudson Companies has agreed to set aside 20 percent of the units for affordable housing.
"There are so many things going in this neighborhood that the time is right for development," Mr. Berman said. "Prices in the area for development sites are going up and larger developments are being picked up by developers."
The deal had to overcome several major hurdles before closing, including resolving an easement issue and relocating several commercial tenants, one of which has already moved, and two others that will relocate in the coming weeks.
In response to demand in underdeveloped areas of Brooklyn, Ariel Property Advisors is expanding its Brooklyn operation and has added additional brokers to its sales team.
"Exciting things are happening in Brooklyn, as rental and condo values are quickly catching up with Manhattan," said Shimon Shkury, president of the firm, in a statement.