Extell Sells Hudson Square Development Leasehold for $52 M.
---
---
Extell Development has sold a 90 percent stake in a commercial development site at 68-74 Charlton Street for $52 million to investment firm Angelo, Gordon & Co., raking in $7 million more than originally sought, according to published reports and city records.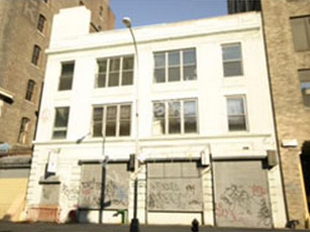 Extell, which originally intended to build a 35-story, 181,000-square-foot luxury hotel at the site, began its search to unload the leasehold interest at the site in 2011, when it tapped Eastern Consolidated to market it for $45 million.
Eastern Consolidated's Brian Ezratty, who marketed the site, and the buyer, did not return The Commercial Observer's calls seeking comment in time for publication, and Extell executives could not be reached.
But Mr. Ezratty told The Real Deal back in 2011 that "the site has the potential to be repositioned for a specific commercial, not-for-profit or institutional use," perhaps as a "permanent headquarters for a corporation or for use by a local school." At the time the publication stated that the 15,142-square-foot lot could support a development of up to 181,535 square feet.
Dana Roffman, an executive with Angelo, Gordon & Co.'s real estate group, also told TRD that the leasehold was concurrently extended until 2163, though she did not specify what the development plans for the site.
Last month Eastern Consolidated arranged the sale of a smaller development site at 117-119 West 21st Street in Chelsea for $12 million, where buyers Alfa Development and Park-It Management plan to construct a high-end residential development.
That site is currently occupied by a four-story vacant warehouse with 44 feet of frontage and distinguished what brokers described as a unique double cut curb, which is zoned for up to 32,489 square feet.
Eastern Consolidated's Alan Miller represented the seller exclusively with David Schechtman and Paul Nigido in that deal, while Mr. Ezratty represented the buyer, Arc Building LP.
117-119 West 21st Street
,
68-74 Charlton Street
,
Alan Miller
,
Alfa Development
,
Angelo
,
Arc Building LP
,
Brian Ezratty
,
Dana Roffman
,
David Schechtman
,
Eastern Consolidated
,
Extell Development Company
,
Gordon & Co.
,
Park-It Management
,
Paul Nigido