Extell Grabs Additional $74 M. Piece of 'Ring Portfolio,' Sues to Force Sale
---
---
Real estate investment and finance firm Princeton Holdings has sold its interest in a one million square foot portfolio of commercial properties located in Manhattan's Midtown South submarket for $74 million to Extell Development Company.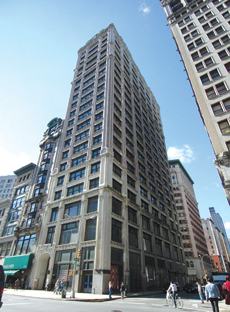 Buyer Extell Development Company significantly boosts its existing stake in the portfolio and, having gained at least a 50 percent stake in the portfolio, is reportedly suing to force the sale of at least seven of the properties at auction.
Two years ago, a Princeton Holdings-led joint venture paid a deposit of $10 million to acquire a 25 percent stake in the 98 percent vacant office portfolio (known as the 'Ring Portfolio'), controlled by F.M Ring Associates, which has owned the well-located yet underperforming collection of assets for more than three decades.
"While we are pleased with the outcome here, it's clear that the portfolio will ultimately yield many rewards for those who have the fortitude to 'crack the code' here," said Joseph Tabak, CEO of Princeton Holdings, in an announcement sent out last week.
The portfolio includes 212 Fifth Avenue and 251 Park Avenue South, all located in the Midtown South submarket, which is loosely defined from north-south as 23rd Street to 42nd Street.  Its value has been estimated at roughly $400 million to $500 million.
Princeton Holdings is a Manhattan-based real estate investment and finance company founded by industry veteran Mr. Tabak.  The company offers both its clients and partners a wide variety of investing and lending options, including equity, preferred equity, mezzanine debt, and senior debt.  The firms involved in the transaction were not available for immediate comment.