After Toys "R" Us Departure, Space Would Likely Be Cut Up: C&W
---
---
The Cushman & Wakefield (CWK) broker marketing the Toys "R" Us flagship retail space in Times Square said today that he believes the space will be broken up for multiple tenants after the toy store's departure.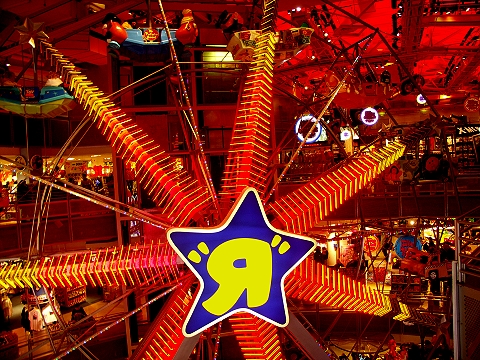 C&W's Brad Mendelson told The Commercial Observer that while Toys "R" Us has the option to renew in 2016, "I don't believe they will," noting that upon expiration of the lease that the 110,000-square-foot space will likely be broken up, because it's simply too expensive.
"There's no law that says it can't be broken up," he said.  "In times of change nobody is taking space of that size.  There's not one tenant that can afford that."
Mr. Mendelson however disputed the reported $38 million jump in annual rents for the space, stating that the figure is incorrect, but he declined to specify the actual increase in rents.
"That's nobody's business but the tenant's," he said.
Yesterday Crain's reported that "current market levels" would jump the toy store's rent to more than $50 million when its lease is up in 2016 (the toy store moved in for a reported $12 million in 2000), and that C&W had begun to quietly market the space at the International Council of Shopping Centers' RECon conference.
"This is by far one of the most valuable retail spaces in the city to hit the market in a long time," Glenn Rufrano, the firm's CEO, told Crain's.
The 110,000-square-foot Toys "R" Us flagship opened in 2001 and is known for its life-sized T-Rex dinosaur, a 60-foot indoor ferris wheel, The Center of the Toy Universe and a 4,000 square-foot Barbie dollhouse.