Chick-fil-A Looking for NYC Landings, New Madison Avenue Luxury Tenant In the Works and More…
---
---
Chick-fil-A, the controversial fast food franchise, may be expanding in the Big Apple some time soon if retail brokers get their way.
From high-end luxury brands to regional food concepts, and, yes, Chick-fil-A, real estate professionals yesterday offered The Commercial Observer hints of deals they hope to seal before next year's journey to Sin City.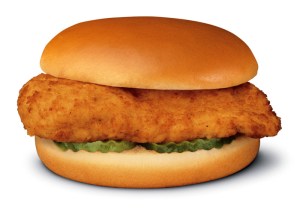 Fresh off the announcement of a 38,000-square-foot Ralph Lauren store in the Coca-ColaBuilding at 711 Fifth Avenue, Richard Hodos, executive vice president of tristate retail at CBRE, said his sights are now set on bringing a luxury apparel, shoe, accessories and jewelry tenant he declined to name to an address on Madison Avenue in the 60s. Mr. Hodos said the tenant is inching toward a deal for 7,000 square feet on that famed corridor.
More accessible, tenants that are on their way to a bulked up Manhattan presence include Chick-fil-A and Birdbath Bakery, Josh Siegelman of Winick told The Commercial Observer.
While deals have not been finalized on those fronts, Mr. Siegelman said that, like Dairy Queen, the established brands are currently scrutinizing the market. Chick-fil-A, the politically polarizing chicken sandwich joint whose president last year raised the ire of some for his views on same-sex marriage, has just one New York store, on the NYU campus. Birdbath, an offshoot of City Bakery, has four NYC locations in addition to a pop-up.
Mr. Siegelman said that two popular QSRs actively looking to enter the city for the first time are Carl's Jr. and the wing emporium Red Robin.
On the inevitable artisanal end of the culinary spectrum, Jamestown Properties chief operating officer Michael Philips told The CO that the company behind foodie mecca Chelsea Market is hammering out the details of a partnership with a high-profile member of the Brooklyn artisan set. Jamestown is also bringing a full-service restaurant to the market. It will join the building's first sit-down eatery, Cull & Pistol.
"We're not doing any star chefs," Mr. Phillips said when we asked for details of the project. "We want to work with people who've grown up organically in the food scene in New York."