New Hotel Slated for the NoMad District
---
---
Massey Knakal has arranged the $13 million sale of a development site at 16-18 East 30th Street in the NoMad District, where its new owners hope to cash in on the transformation of the neighborhood with the construction of a high-end boutique hotel.
Just a few years ago the NoMad District was more like a no-man's land, made up of gritty wholesalers, hair salons and counterfeiters, but the soaring success of the Ace and NoMad hotels brought legitimacy to the area, as construction lending opens up and increases interest from developers.
"This sale is just a reflection of how robust and frothy the development market is," Massey Knakal's Thomas Gammino, who along with John Ciraulo represented the seller of the site, LHG Group LLC and Palladium Management, told The Commercial Observer.  "This is an ideal location for a hotel due to the renaissance of the area."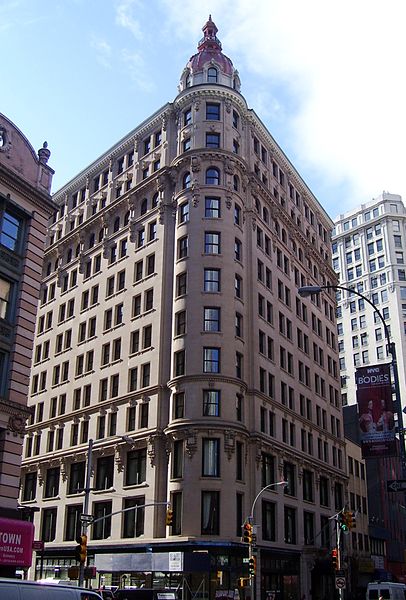 Situated in the corridor between Madison and Fifth Avenues, just south of 34th Street, the site is just a few blocks of the Ace and NoMad, whose restaurants and bars primed the area for retail expansion and a clientele that's reflective of the area's changing demographics.
The five-story, vacant commercial building at the development site contains approximately 13,781 square feet, with zoning that allows for an additional roughly 37,030 buildable square feet.
The sale price equates to approximately $351 per buildable square foot.  Brokers said the negotiations began in October of last year, increasing the value for the buyer, as land prices have continued to rise.
"[It] is a desirable hotel destination carrying tremendous momentum from numerous hotel and residential developments nearby," Mr. Ciraulo said.  "We've seen limited development site activity, causing land prices to rise 20 to 25 percent over the past six months."
The before-and-after contrast with the new wave of retailers and clientele in the neighborhood is stark, as its boundaries with the similarly much-improved Flatiron District blur.  The property is situated within close proximity to Madison Square Park, Herald Square, Penn Station and Grand Central Terminal.
The first East Coast outpost of a Seattle-based brand, the Ace Hotel both captured and helped influence that demographic shift in the neighborhood when it opened in 2009, making the case for higher-end retail in the area, in much the same way Mario Batali's Eataly did in the Flatiron District.
And inside a 1903 Beaux-Arts tower on Broadway and 28th Street lies the 168-room NoMad Hotel, whose elegance perhaps provides the latest glimpse into the future of the neighborhood, represented by relative food and drink newcomers like the John Dory Oyster Bar, The Breslin, whiskey parlor The Flatiron Room and, most recently, Num Pang, a Vietnamese sandwich shop.
The buyer of the development site refused to be identified or disclose additional details about their plans.