Judge Will Approve $55 M. Class-Action Empire State Building IPO Settlement
---
---
Supreme Court Justice O. Peter Sherwood will approve the $55 million settlement between Anthony and Peter Malkin and a group of investors opposed to the imminent launch of the Empire State Building IPO, The Commercial Observer has learned.
Justice Sherwood reached the decision at the New York State Supreme Court in Manhattan this morning after reviewing an agreement reached by attorneys representing both sides of the lawsuit.
"It is the court's intention to approve the settlement," he said, noting the diligence of the plaintiffs' attorneys in conducting a thorough examination of the law, hiring third party forensic accountants and real estate appraisers.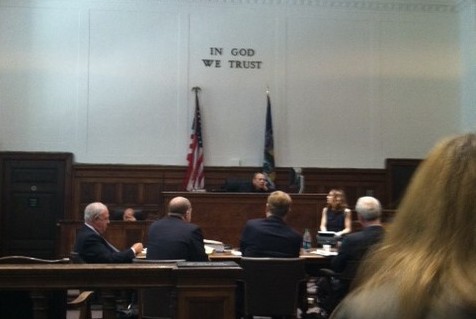 The settlement, valid only if the planned IPO goes through, says that 80 percent of the payout must be made in cash, while the rest can be paid in REIT securities.  In addition, the plaintiffs will be considered "operating partners" with regard to those shares, meaning that they can defer taxes; and the IPO must be launched at $600 million or more, among other conditions.
The decision was made on the same day that Stephen Meister, the attorney representing the plaintiffs in a separate lawsuit opposed to the Malkins' proposed buyout of investors for $100 per share, appealed Tuesday's decision in favor of the buyout.
Mr. Meister was on-hand at today's hearing, providing Justice Sherwood with his clients' objection to the class-action settlement, arguing that Tuesday's decision on the $100 buyout "forces" his clients to vote in favor of the IPO, meaning that they opt out of class-action settlement and virtually lose their ability to claim further damages.
"I think his decision was wrong and I plan to appeal," he told The Commercial Observer after today's hearing.
As of April 3, the Malkins had received 94 percent of the total votes needed to proceed with the IPO.