Helmsley Estate to Sell Park Lane Hotel
---
---
CBRE is gearing up to market the Helmsley Park Lane Hotel towards developers of high-end condominiums, according to published reports.
The 370,000-square-foot property, being sold by the estate of Leona Helmsley, has received at least two separate offers of more than $600 million, including one from industry scions Harry Macklowe and Steven Witkoff, The Wall Street Journal reported.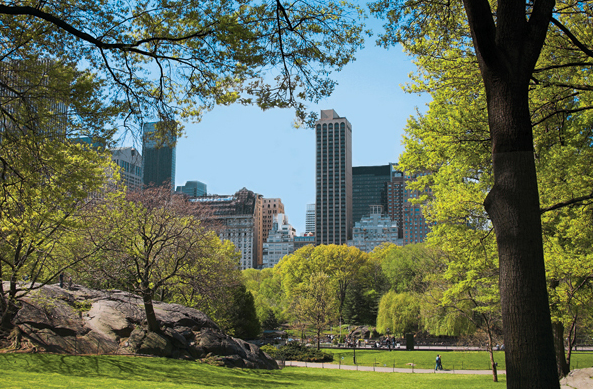 While the 40-year-old, 46-story hotel charges rates as high as $600 a night, but real estate experts tell the Journal that it is past its prime and would be most profitable if its developers cash in on the neighborhood's surge in "ultra high-end" residential and the citywide boom in high-end condo sales, with standouts like the reported $90 million contract to purchase a 13,554-square-foot condo at Extell's One57.
Other examples:  the $1.1 billion sale of the Sony Building, where David Bistricer and Joe Chetrit plan to turn the tower into residential condominiums, a hotel, and retrofit the retail space; a condo tower 146 feet taller than the Empire State Building is under construction at the former Drake Hotel on Park Avenue and 56th Street; and a 900-foot condo tower will replace the former Steinway Musical Instruments flagship store on 57th Street.
Also, nearby 650 Madison Avenue is up for sale, where an 800-foot residential tower could be in the cards.
The Journal noted that a condo conversion at the Park Lane Hotel would be tricky as, among other obstacles, it would require approval from the city's Board of Standards and Appeals – but the owners filed a building permit application to determine the rigor of the process.
CBRE
,
David Bistricer
,
Drake Hotel
,
Empire State Building
,
Extell Development Company
,
Harry Macklowe
,
Helmsley Park Lane Hotel
,
Joe Chetrit
,
Leona Helmsley
,
One57
,
Steven Witkoff